Robotics, Sex Tech to Take Over Sexpo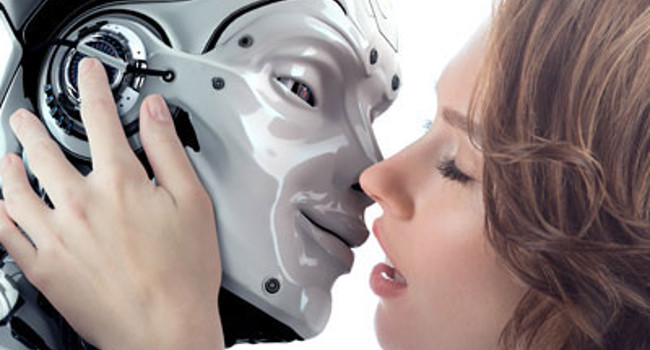 MELBOURNE, Australia – Sexpo Melbourne 2016 will witness the rise of the machines. Themed "Feel the Future," a major track at the show will examine the ways in which robotics and technology are converging with sex.
When Sexpo began in Melbourne in 1996, the internet was in its infancy. The high-tech web already had begun changing the ways in which people relate. But a new generation of technology is challenging perceptions even further.
"From virtual reality experiences to sex robotics, the latest installment of Sexpo will showcase a range of amazing new technologies," said Event Manager Bentleigh Gibson. "And in keeping with our 'Feel The Future' theme, every patron will receive a virtual reality headset on entry."
Gibson said he's particularly excited about the drone racing events.
"Drones are revolutionizing our world on a variety of fronts, and drone racing has quickly become a hugely popular sport across the planet," he said. "Sexpo Melbourne will have a dedicated DroneX area where people can enjoy the hands-on thrill of racing drones as well as watching professional and freestyle drone racers in action."
Sexpo Melbourne 2016 is the 65th such event hosted in Australia since the convention's introduction in 1996. The consumer-oriented Sexpo has been exported to South Africa, as well.
"It's quite an incredible achievement on a number of levels, and 20 years on, thankfully, sex is now increasingly accepted as a natural part of a healthy lifestyle for most adults," Gibson said. "Sexpo has certainly been instrumental in helping millions of Australians to not only explore and enhance their relationships, but it has provided a safe haven of acceptance for some people to get life-changing expert advice about issues they may have been struggling with."
Dr. Janet Hall, a leading sexpert in Australia, will appear during the event, as will Jayden James, Adriana Chechik, Venus Lux and other adult stars.
"Dr. Janet Hall is one of Australia's leading experts in understanding the psychology of sexual behavior," Gibson said. "Dr. Jan believes that a healthy sex life is the right of everyone and can help you with any sexual issue, from young couples and individuals through to helping older individuals and established couples."
In addition to presenting seminars, Hall will meet one on one with individuals and couples who seek her advice.
Sexpo Melbourne 2016 will take place Nov. 24-27 at Melbourne Convention and Exhibition Center.
Comments are closed.