Sexpo Melbourne 2016 to Feature Cosplay Competition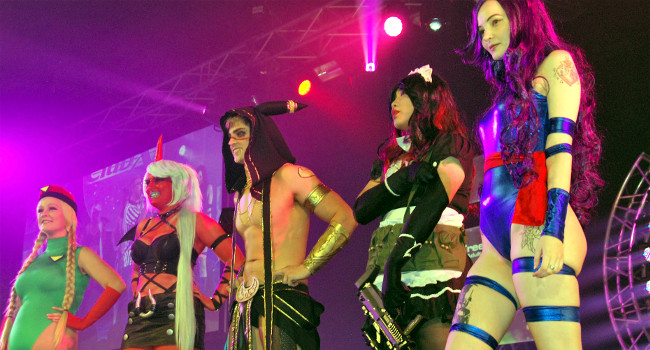 MELBOURNE, Australia – A sexy cosplay competition will highlight Sexpo Melbourne 2016, set to take place Nov. 2-27 at the Melbourne Convention & Exhibition Centre.
According to organizers, the inaugural cosplay competition during May's Sexpo in Sydney was so popular, the competition had to be added to Melbourne's schedule.
Described as offering cosplayers who like to add a certain risqué nature to their costumes, Sexpo Melbourne will host three heats of 10 contestants. The winners from those heats will compete on the main stage during Sexpo's final day.
"With the terrific support of the cosplay community, media, participants and audience in Sydney, how could we not give the Melbourne cosplay community a chance to participate as well?" Sexpo Event Manager Bentleigh Gibson asked. "Since the Sydney show, we have been inundated with requests for a Melbourne version. We are simply responding to the demands of our audience."
The winner will receive the largest cash prize in Australian cosplay history, according to Kotaku.com.au. Not only will each heat contestant take home a prize bag valued at $250, each heat winner will receive a further $500 cash. The grand final winner will pocket an additional $1,500 cash plus receive return airfare, accommodations and transfers to the next Sexpo in Australia.
Meanwhile, on the other side of the Indian Ocean, Sexpo South Africa also will host a cosplay competition.
"After the hype created around the Australian show, we have been inundated with requests for the same to be held out here in South Africa," said Sexpo South Africa Managing Director Sean Newman. "As proud members of the Sexpo group, we are ecstatic to announce that we will be holding a competition based on the one held in Australia at our show in October.
"We feel it is a great new element to an already fabulous concept and brand and couldn't be happier to carry the flag this side of the world," he added.
Unsuccessful applicants for the Melbourne heats will receive a complimentary general admission to Sexpo simply for applying (as long as they come to Sexpo in their cosplay costumes). Interested applicants should visit this link for more information about the competition and how to enter.
Comments are closed.