SmuttyFy.com introduces Smutty Network Tokens!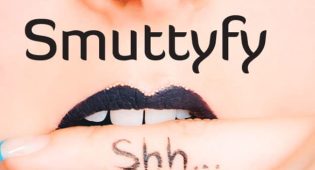 SmuttyFy.com, the adult-safe social media community introduces Smutty Network Tokens.
These are fungible tokens, representing 1 / 100.000.000 of the total ownership of Smutty Network. As a base, only 30% of those tokens are for sale. The remaining 70% are reserve tokens.
Smutty Network Tokens are available on the most prestigious marketplace: Opensea. You can check them here: Smuttyfy. They can be seen as an investment, to have and to hold or, to use tokens as payment for subscriptions, tips and custom content.
"To allow the users to be part of the growth and ownership of the network is something that really makes us proud!" says Smuttyfy CEO Mike Pinto. Moreover, "As a launch campaign, we are selling the first 25.000 tokens on a 90% discount for early birds. Everyone can buy them for as low as ETH 0.01."
On the upcoming weeks, Smuttyfy.com will launch a campaign, using their tokens to promote engagement on the social network and reward Smuttyfy's affiliates webmasters.
Comments are closed.