February 9, 2018
by
admin
Sugarcookie.com Now Offers Ultra-Premium 4K Videos to Subscribers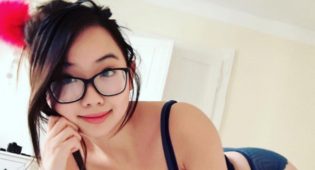 London, UK /-  Sugarcookie.com, the UK's leading lifestyle site for men, is now offering 4K video content, an enhanced horizontal display resolution of 4,000 pixels versus regular HD's 1,080 pixels, to its premium site subscribers.
"In our quest to adapt to the ever-changing technology and deliver the best possible viewing experience, we are now offering our Sugarcookie.com premium members – those that take out a three-month subscription – a little something extra for their customer loyalty," said site founder Harriet Sugarcookie.
Sugarcookie.com's continuously expanding catalog of adults-only erotic video content is currently available for downloading, with enhanced streaming options on tap for the future.
"Our quality HD video content is available for customer downloads or streaming, and for now, our premium 4K video service is download-only for customers to enjoy on their computers and personal devices for multiple plays, anytime they like," said Sugarcookie.
The award-winning Sugarcookie.com boasts over 300,000 monthly visitors and blends informative articles about pop culture, sex, sci-fi/fantasy films, fashion, advice, food and entertainment alongside exclusive homemade hardcore video clips and free cam shows… an entertainment destination like no other.
Visit Harriet Sugarcookie on her Facebook page at Facebook.com/SugarcookieMag and follow her on Twitter (@HSugarCookie) and Instagram (@harrietsugarcookie)
ABOUT HARRIET SUGARCOOKIE:
"Sugarcookie's videos are a multidimensional showcase for her personality, inside and outside of sex" Alphr Magazine
"ADULT PERFORMER, CAM GIRL, MODEL AND BLOGGER" — GLAMOUR MAGAZINE
"Sugarcookie went from being cam girl to winning the Adult Video Awards" Resonate Magazine
"Since her start, she's developed her website into one of the UK's most popular" Askmen.com
Entrepreneur. Adult performer.  Internet Model.  Publisher. Lifestyle blogger.  Multiple Award Winner.  Harriet Sugarcookie is the very definition of a 21st century woman. The petite teen Asian beauty from London, England and self-described nerd has parlayed her fresh-faced girl-next door charm into an indie prestige lifestyle brand, sugarcookie.com, chock-full of tech, film, fantasy sports, free cam shows, pop culture, personal musings, advice columns and amateur hardcore reality movies with Sugarcookie's closest friends.
In the short time since the site's 2015 launch, which has an impressive 30,000 VIP members and over 300,000 monthly visitors, sugarcookie.com currently stands as the leading adult site in the United Kingdom, and the bespectacled ingénue – and former awkward 'ugly duckling' – from London, England has since blossomed into an independent company boss who calls the shots on the production and distribution of every aspect of her site's personally-managed content.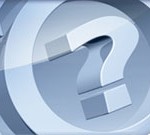 admin
Related Posts
United Kingdom – Sex-positive men's lifestyle brand Sugarcookie.com, polled its readers and found 1 in 3 people have been catfished and a huge number of […]

London, UK –  Sugarcookie.com, the award-winning lifestyle site for men, has just released a collection of advice articles that focus on personal growth and self-improvement, particularly […]

London, UK –  Harriet Sugarcookie announces the selection of Russian adult performer Lilu Moon as Sugarcookie.com's Miss Sugarcookie for March 2018. According to Sugarcookie, who chats […]

February 19, 2018

by

admin

London, UK –  Sugarcookie.com's Harriet Sugarcookie recently polled 2000 men and women to find out their private lurking habits on social media, with surprising – and not […]
Comments are closed.