February 13, 2018
by
admin
Sugarcookie.com Reveals the Best Gift Ideas, Places to Go and Fun Facts about Valentine's Day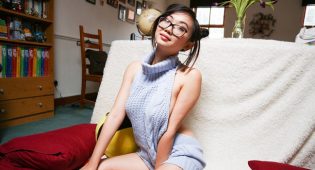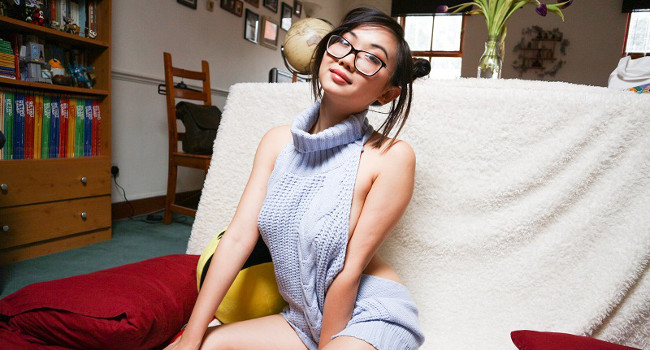 London, UK –  Men's top lifestyle site Sugarcookie.com is going all-in for Valentine's Day this year with three new articles from Harriet Sugarcookie that tackle the fine art of holiday romance, love and money.
In 'Gifts to Make Your Valentine's Date Go Wow!', Sugarcookie advises on the best presents with a cheery infographic about the best classic Valentine's Day gifts ("chocolates and flowers – just because it seems very clichéd doesn't mean it's bad", experience gifts ("a mini-holiday, a spa day or something out of the box like a hot air balloon ride can be a fun surprise") a romantic meal and "a really good date – spending some quality time together can be one of the best gifts."
In 'Fun Facts about Valentine's Day', Sugarcookie polled fans and researched current survey statistics and trends and noted that "it's probably obvious that a lot of sex happens on Valentine's Day. Have you ever wondered why so many people seem to be born around November 14th?"
Sugarcookie also noted that "condom sales are the highest… according to Durex, it goes 20-30% higher than usual… there is also a sales increase in at-home pregnancy tests in March, when there are more tests sold than in any other month."
Sugarcookie also recommends tips for the lonely in 'Alone on Valentine's Day? How to Get a Date Fast!', such as trying a blind date: "It can feel hit or miss, but if you go in without expectation you might be surprised" or online dating – "get yourself out there in virtual space" or join a club ("whatever your interests are, there's going to be a club or meet-up out there for it.")
"At the end of the day, Valentine's day isn't even a real holiday. It's a day we use to sell chocolate, cover things in pink glitter and remind ourselves the world is a wonderful place filled with love and teddy bears," says Sugarcookie. "Whatever you decide to do, know that there's no wrong answer or way to spend it."
The award-winning Sugarcookie.com boasts over 300,000 monthly visitors and blends informative articles about pop culture, sex, sci-fi/fantasy films, fashion, advice, food and entertainment alongside exclusive homemade hardcore video clips and free cam shows… an entertainment destination like no other.
Visit Harriet Sugarcookie on her Facebook page at Facebook.com/SugarcookieMag and follow her on Twitter (@HSugarCookie) and Instagram (@harrietsugarcookie)
ABOUT HARRIET SUGARCOOKIE:
"Sugarcookie's videos are a multidimensional showcase for her personality, inside and outside of sex" Alphr Magazine
"ADULT PERFORMER, CAM GIRL, MODEL AND BLOGGER" — GLAMOUR MAGAZINE
"Sugarcookie went from being cam girl to winning the Adult Video Awards" Resonate Magazine
"Since her start, she's developed her website into one of the UK's most popular" Askmen.com
Entrepreneur. Adult performer.  Internet Model.  Publisher. Lifestyle blogger.  Multiple Award Winner.  Harriet Sugarcookie is the very definition of a 21st century woman. The petite teen Asian beauty from London, England and self-described nerd has parlayed her fresh-faced girl-next door charm into an indie prestige lifestyle brand, sugarcookie.com, chock-full of tech, film, fantasy sports, free cam shows, pop culture, personal musings, advice columns and amateur hardcore reality movies with Sugarcookie's closest friends.
In the short time since the site's 2015 launch, which has an impressive 30,000 VIP members and over 300,000 monthly visitors, sugarcookie.com currently stands as the leading adult site in the United Kingdom, and the bespectacled ingénue – and former awkward 'ugly duckling' – from London, England has since blossomed into an independent company boss who calls the shots on the production and distribution of every aspect of her site's personally-managed content.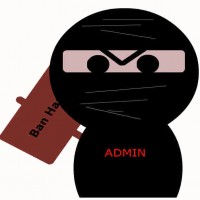 admin
YNOT Admin wields his absolute power without mercy. When he's not busy banning spam comments to hell he enjoys petting bunnies and eating peanut butter. He recommends everyone try the YNOT Mail (ynotmail.com) email marketing platform and avoid giving their money to mainstream services that hate adult companies.
Related Posts
United Kingdom – Sex-positive men's lifestyle brand Sugarcookie.com, polled its readers and found 1 in 3 people have been catfished and a huge number of […]

London, UK –  Sugarcookie.com, the award-winning lifestyle site for men, has just released a collection of advice articles that focus on personal growth and self-improvement, particularly […]

London, UK –  Harriet Sugarcookie announces the selection of Russian adult performer Lilu Moon as Sugarcookie.com's Miss Sugarcookie for March 2018. According to Sugarcookie, who chats […]

February 19, 2018

by

admin

London, UK –  Sugarcookie.com's Harriet Sugarcookie recently polled 2000 men and women to find out their private lurking habits on social media, with surprising – and not […]
Comments are closed.