Tenga's Iroha+ Collection Now Available in Europe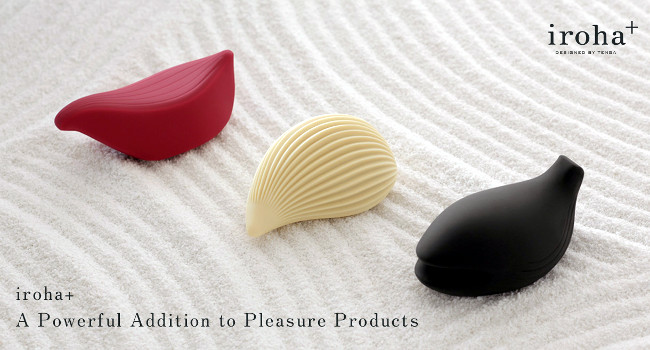 ZWAAGDIJK, Netherlands – Iroha+, the latest line of personal massagers from Japanese pleasure product manufacturer Tenga, is available in Europe thanks to a distribution deal with Eropartner Distribution.
The Iroha+ collection represents an expansion of Tenga's popular Iroha line. According to the manufacturer, the new products feature updated looks and stronger vibrations. The collection includes YORU, a massager shaped like a black whale with an open design; TORI, a dark-red, bird-shaped massager with a smooth, insertable tip; and KUSHI, which resembles a seashell and is adorned with multiple ribs.
Iroha+ massagers' defined edges provide accentuated stimulation. All products are covered with Soft Touch silicone to make them gentler on the skin. Each item contains a powerful motor boasting five vibration strengths and two rhythm patterns in a completely waterproof design.
The toys in the collection feature an anti-dust coating, so they don't pick up dust or lint. Each is easy to control using only two buttons, and charging is a simple matter of placing the item in its storage case.
"Tenga really outdid themselves with the new designs, and the materials used feel incredible," said Elcke Wieffering, Eropartner Distribution's head of purchasing. "Together with their luxury packaging, the Iroha+ massagers make an excellent Valentine's Day gift and addition to the assortment of our retail partners."
Comments are closed.