Funny Name, Intriguing Product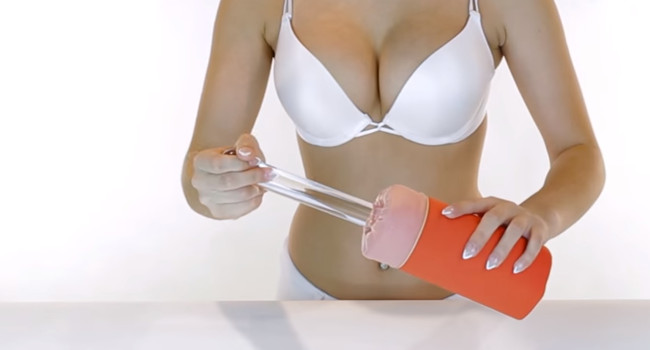 AMSTERDAM – A disposable male masturbator manufactured in the heart of America's "bible belt" — Charlotte, N.C. — is available for the first time in Europe, thanks to a distribution deal with Eropartner.
Established in July 2015, Whizworx manufactures only one product: fifi, a sex toy for men.
"After researching the market, I noticed there was no disposable option for a no-mess cleanup," said Whizworx Chief Executive Officer David Bramo. "Fifi is our flagship product, which offers consumers just that. Its single-use, sanitary disposable sleeves take away the need to clean up after use. Thanks to fifi's discreet design — unlike most male sex toys on the market — it can easily be mistaken for a cushion or other household item.
"After having an overwhelming success over the past year on our website, Getfifi.com, we're excited to be partnered with established distributors," he added. "This partnership will allow us to further our reach by offering fifi into retail and online stores on a larger scale."
fifi comes with five disposable sleeves at a suggested retail price of €29.95. Eropartner Distribution will support brick-and-mortar and online stores with marketing programs, promotions, educational materials and other collateral, according to buyer Elcke Wieffering.
"As its popularity grows, it's clear that fifi is pioneering the adult novelty industry by creating a new disposable category of sex toys for men," she said. "We're happy to have yet another new concept in our collection."
Comments are closed.