SkyPrivate Announces Halloween Costume Contest with $5K in Prizes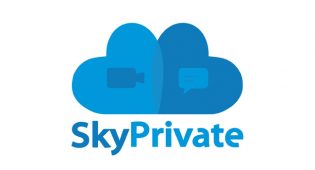 The Pay-Per-Minute platform where models can perform on Skype — is launching a "Tease & Treat" Halloween contest. They're giving away a total of $5000 to 10 models tweeting pictures of themselves in their Halloween costumes.
Models can enter the contest in 3 simple steps:
1. Opt in for the contest, right on the campaign page, with their SkyPrivate email addresses, between October 25th and October 31st
2. Tweet a photo of themselves dressed up for Halloween and include the hashtags #SkyPrivateTeaseAndTreat and #Halloween, along with their SkyPrivate profile links in the caption
3. Update their SkyPrivate profile pages for Halloween, as well
4. 10 of the models entering the contest will be rewarded with $500 each.
"We're celebrating Halloween with the models using our platform by giving them the chance to tease their own Twitter followers with their hottest Halloween looks and to treat themselves to $5000 in prizes. In other words, SkyPrivate models won't be going "trick or treating" this year, but "tease and treating" instead, said Andrew Red, SkyPrivate's Marketing Manager.
"It's a win-win: their Twitter fans get to see them showing off their hottest Halloween looks, while the models get to compete for one of the 10 chances to win a $500 Halloween treat." Red continued.
For more information about the "Tease & Treat" Halloween contest click here.
Comments are closed.