TES Diamond Sponsor Affil4You Signs On for Mobile Days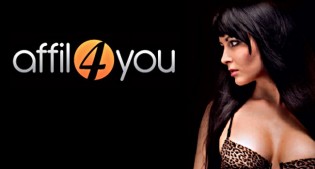 PARIS (YNOT Europe Wire) – Award-winning mobile affiliate program Affil4You has signed on as a diamond sponsor of The European Summit, taking place March 5-8 in Barcelona, Spain. The company will play a major role by participating not only in the summit itself, but also in several related events including TES Mobile Days, a specialized mini-conference for the mobile sector.
Slated to run March 6-7, TES Mobile Days will comprise a two-day, eight-track seminar program providing deeper insight into mobile content distribution and marketing. Backed by Affil4You, TES Mobile Days will offer a unique opportunity to become familiar with growing mobile trends while gathering priceless new contacts in the ever-evolving field.
"Affil4You is looking forward to the opportunity to offer our guidance and expertise to those interested in banking on global mobile traffic while at TES," said Managing Director Joey Gabra. "We are particularly excited about the Mobile Days event that will allow us to really hone in on our specialty and secure new partnerships. The whole team will be on deck for this conference."
Affil4You also is sponsoring a post-conference Pintxos & Vino event from 8:30-10:30 p.m. March 7. To take place at Eguzki Lizarran, the dinner party will serve as a closing event for TES. Eguzki Lizarran is located at Paseo de la Ribera 56, 08870 Sitges, Spain.
Traffic providers interested in maximizing their profitability are invited to visit Affil4You.com for more information and contact details.
Comments are closed.