TES to Host 'Mobile Days'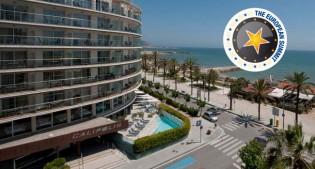 BARCELONA, Spain – The European Summit has added a two-day intensive focusing on the mobile realm to its Spring 2014 trade show. Mobile Days will take place March 6-7, offering an eight-track seminar program led by international players in the mobile content, billing and delivery spaces.
TES Mobile Days will run concurrent with the show's usual panel discussions.
"We can't stop hearing that 'mobile is the future,' but it's not. Mobile is definitely the present," said Alex Lecomte, marketing manager for Star Advertising and one of the scheduled Mobile Days panelists. "A lot of wise people are already highly profitable, making good money out of mobile advertising."
"The TES Mobile Days are geared for learning, interacting, debating and challenging the wisdom that is on display," said TES organizer Andreas Bischoff. "You can expect eight top class sessions dedicated to mobile — a wealth of industry knowledge, technical expertise and insights into future developments."
The European Summit will take place March 5-8 at the Hotel Calipolis in Sitges, near Barcelona. For more information, visit TheEuropeanSummit.com or email Bischoff.
Comments are closed.