Traffic Force Rolls Out New CPC Options For Clients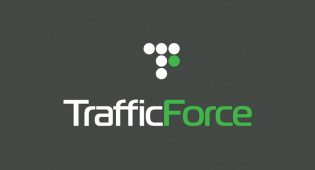 Recent requests for new CPC functionality have now been answered as Traffic Force announced today that they are ready to have CPC compete directly with the existing CPM advertising offers across their entire platform as the highest bid (regardless of method) wins the most traffic, so that all Publishers will benefit from the added competition and advertisers who prefer CPC will be able to procure traffic by the method they like the best.
"Up until recently we have been exclusively a CPM network, but we've now added CPC options as part of a wider roll out that will include other useful ways to fine tune ad buys which will follow," explained Ross. "Traffic Force really is a client-driven platform and when we have customers seeking something we don't yet have available, our team works diligently to add it if it makes sense for our customer base."
It's important to note that all of the existing CPM options will remain available and anyone with an existing campaign can leave it running without making any changes if they choose, the only thing changing is the number of options available to buyers who prefer the CPC method of acquisition.
"Our system does still encourage freshness in promo material, so advertisers who update their promo materials will be rewarded with higher CTR ads and some extra traffic along the way," added Ross. "The system we put in place really is designed to benefit everyone who makes the effort to optimize the user experience and target leads effectively."
If you are a CPC traffic buyer who dislikes CPM offers, you should definitely get in contact with the Traffic Force team to get your account started on this vast network of billions of impressions with award winning software and support staff ready to assist you at each step along the way.
Comments are closed.