Traffic Haus + DigiRegs+ DMCAForce european tradeshows tour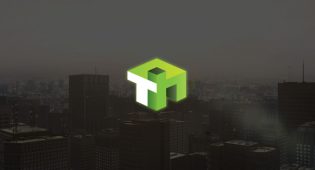 There are strong reasons why IBC Amsterdam calls itself the world's most influential media, entertainment & technology show of the year, and that's why DMCAForce will be out in full force throughout the show, assisting content owners and rights holders with the process of quickly, efficiently and effectively protecting your content from piracy online!
Founded in 2009, DMCAForce set out with a mission to protect the work of independent artists, performers, coders and creatives of all types by using a proprietary spidering technology system to continuously scan the web for any unauthorized use of your protected content.
"Over the subsequent decade, DMCAForce has filed many thousands of DMCA takedown notices against hosting companies, social networks, and corporations who illegally make use of protected intellectual property," explained Mark Bauman, Owner and CEO. "That proven track-record is the primary reason why DMCAForce continues to grow with a long list of clients that benefit every minute from the constantly improving and unique scanning, matching and legal compliance initiatives used by DMCAForce for your benefit. It takes so much to create great content, and costs so little to protect it, our free demo is the fastest way to earn more form all your existing media and upcoming creations."
For information about the methods used by DMCAForce, please visit DMCAForce and schedule an appointment during the upcoming IBC Amsterdam tradeshow. Free demonstrations from a dedicated account manager and the technical team behind this award winning platform are the simplest way for your to see why so many others are making DMCAForce their main method of asset protection online.
TrafficHaus Brings Major Deals To The European Summit in Prague
Everyone attending The European Summit in Prague during September of 2019 will be interested to know that TrafficHaus is bringing major deals to the show just in time for advertisers and publishers to make the most out of every ad spend. Scheduling a meeting in advance will guarantee you the time and attention you deserve from a dedicated account manager capable of answering all of your questions while showing you a free demo of  how TrafficHaus can earn you more money than you may have expected!
"The European Summit in Prague has quickly become one of the top shows of the year for digital marketers seeking a competitive advantage as buyers or sellers of ad traffic," said Morten Due, VP of Sales. "We are pleased to be attending again and have some special deals in the works that should be a big benefit to our clients across the board. Whether you are seeking to sell ad space as a publisher for the most money with the least amount of friction, or are an advertiser looking to maximize the effectiveness of each dollar in your ad spend budget…. TrafficHaus can definitely help you in many ways."
The company is known for its award winning real-time bidding platform that empowers publishers by converting each web, mobile or tablet click into a very profitable recurring revenue stream that requires almost zero effort from you to achieve on a monthly basis. Meanwhile advertisers continue to trust TrafficHaus because the platform assists you with tracking and prioritizing the best performing traffic for your particular needs.
"Our role is to improve the efficiency of each deal, so that the seller does less to earn more, and the buyer is assured that their ad spend has the greatest possible ROI each and every time they place a bid," explained Morten."The proof of it all is our growing client list of recurring customers on both the buyer and seller side of the marketing equation. Ask around and we are confident you will quickly hear that we do all we can to maximize the money your deals earn for you every time."
Click here trafficprague to schedule your own appointment in advance and arrange a free comprehensive demo that takes just a few minutes of your time to earn you more money.
TrafficHaus Amps Up Amsterdam Traffic Deals At Webmaster Access 2019
Whether you are searching for Advertiser advantages, Publisher profits or Ad Serving solutions, TrafficHaus can provide them all with an award winning platform that maximizes your ROI no matter which side of the equation you are seeking to monetize most. Set up a meeting, enjoy a free demo, and attend an exclusive dinner as a new client of one of the fastest growing digital marketing platforms adult has ever seen just by attending Webmaster Access 2019 in Amsterdam and scheduling your meeting in advance.
"We are always excited to be heading back to Webmaster Access in Amsterdam because the show brings in such a diverse set of attendees," explained Morten Due of TrafficHaus. "One of the unique things about us is that we work with everyone, because the nature of our business is maximizing the total available amount each deal can generate. That means you can earn more by selling traffic, and pay less when buying traffic through than you would be able to secure on your own. We add value and that's why our existing clients continue to recommend us so highly."
On the advertiser side, TrafficHaus offers you access to Web, Mobile, and Tablet traffic from more than 1 Billion Ad Views Per Day across a state of the art real-time Bidding Platform with fully scalable ad reporting and your own dedicated 24/7 Account Manager.
As a publisher you can quickly reduce your costs, save time, and increase revenue by being properly exposed to a serious clientele of Advertisers willing to pay market rates for real traffic that actually performs on a consistent basis. Use the TrafficHaus proprietary ad server with your own real-time statistics and fully customized revenue reporting to generate 100% Inventory Fulfillment. Our experience benefits you by increase the efficiency of your ad spot sales significantly.
"Obviously there is far too much to mention than a short article like this would satisfactorily explain," added Morten. "That's why we are headed to Amsterdam Webmaster Access 2019, looking to meet with you directly and able to answer any questions you have about the details of our award winning platform.
Make your appointment in advance via the TrafficHaus website and you'll get further details about the exclusive TrafficHaus dinner in Amsterdam that you will definitely want to attend as well. It really is that easy!
DigiRegs Protects Your Content  & Offers Free Demos at XBIZ Berlin
Every content creator and rights owner interested in protecting their assets from digital theft online should schedule a meeting during the upcoming XBIZ Berlin tradeshow with Digiregs for a free demonstration of their award winning digital spidering security software.
"You just finished your newest masterpiece, and before you even have a chance to monetize it in your own members area fully, you find out someone has stolen your hard work and misappropriated it for their own gain on another site somewhere else," said Lukas Taylor of Digiregs. "Yes, its frustrating but you don't need to just sit there and let it happen to you time and again. Now is your chance to take back control of your content with the proprietary spidering solution that has earned so much attention for Digiregs, and you can see it all for yourself during the upcoming XBIZ Berlin tradeshow!
It would be impossible to look over literally thousands of sites trying to play whack-a-mole with terrible people who seem to think it's ok to just take your content from your sites. That's why Digiregs has built an entirely unique spidering solution that leverages state of the art technology to deliver a customizable solution for your all content protection needs.
"When it comes to content, one size will never fit all," added Lukas. "Our scalable platform gives you back the kind of control you always should have had, and turns your content back into the rare asset it was always intended to be for you."
Book your meeting and free demo at XBIZ Berlin now while there are appointment times available and see first hand why so many content owners have also become fully satisfied DigiRegs clients.
Comments are closed.