Members Area Ad Space Available on White-Label Dating Network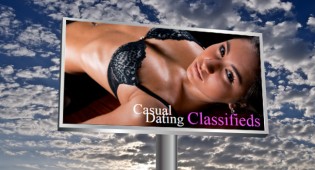 LONDON – A white-label dating site platform based in the UK has inked a deal giving an American advertising broker valuable ad spots within a casual-dating network.
The available virtual real estate lies within the members areas of sites within the DatingFactory system. The American company, San Diego, Calif.-based TrafficHaus, will make the ad spots available to its adult industry clients.
A spokesperson for TrafficHaus called the inventory "one of the most lucrative ad zones on the internet."
"We worked hard to forge this solid relationship with DatingFactory, and we're excited to officially offer our clients an incredible mix of Tier 1 western [geographical regions] as well as English-speaking [regions] with valuable impressions from consumers that actually purchase products," TrafficHaus Chief Executive Officer Mark Bauman said.
"Being in a members area like DatingFactory's is like advertising in a Barney's- or Saks Fifth Avenue-type of top-level department store," he added. "You're exposed to clients with money in the bank who aren't afraid to spend it."
TrafficHaus's DatingFactory members-area boasts spots targeting users in Australia, Canada, France, Germany, Italy, Spain, the UK and the U.S. Positions are available on both mobile and desktop platforms, ranging in cost from U.S. 45 cents to U.S. $1.50 per thousand impressions.
Comments are closed.