Unicorns Come in Limited Editions, Too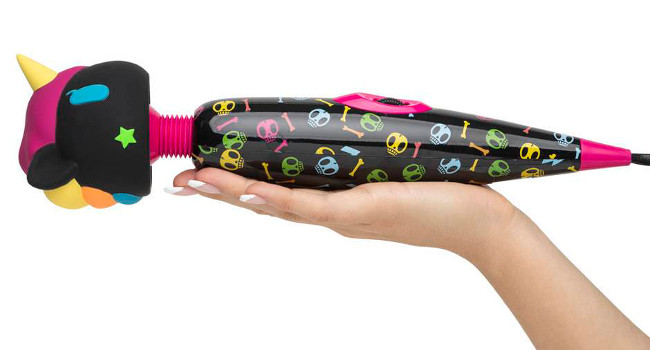 BATH, England – Two limited-edition Unicorn Massage Wands have been added to Lovehoney's quirky, award-winning tokidoki X Lovehoney Official Pleasure Collection: a multicolored model with skulls and bones, and a black-and-white skulls-and-bones design in a paisley-esque pattern.
The wands, created for both clitoral play and body massage, feature multiple vibration speeds with an easy-to-use scroll wheel for intensity adjustment.
"Everyone loves the original, quirky unicorn massage wand from the cult hit tokidoki x Lovehoney collection, so it's unsurprising that we have had lots of interest from retailers looking to stock these two limited-edition wands," said International Trade Manager Kate Hodgson-Egan. "Also, as they are limited editions. Once they are gone, they are gone! Therefore, we advise those interested in stocking them to be quick before we sell out."
The tokidoki X Lovehoney Official Pleasure Collection is a fun, colorful collaboration between the British sex toy retailer and the cult fashion-forward brand established in Rome. The range offers bullets, vibrators and male strokers emblazoned with kawaii-style characters and has proved especially popular with 18- to 25-year-olds. The collection won the Highest Mainstream Appeal award at the Ean Erotix Awards in October.
For more information, visit LovehoneyTrade.com or email enquiries@lovehoneytrade.com.
Comments are closed.