VR Bangers' Dating App Has a 100% Success Rate for Getting You Laid!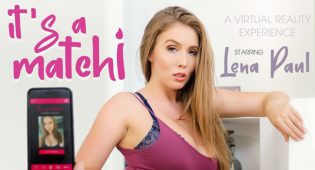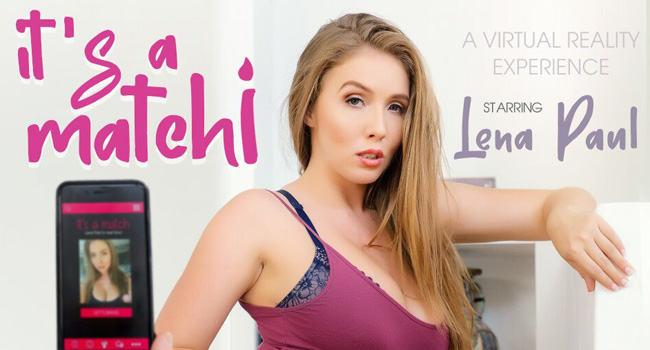 Have you ever tried one of those dating applications like Tinder? And how was it – have you successfully get to date one of those girls and, what is even more important, have your rendez-vous finished with some hardcore fucking? Even though this world is full of willing sluts, usually it is not that easy to get to the pussy of one of them – or at least it was not before the introducing of the VR Bangers' dating app!
In the Splindr, entirely new mobile dating application of the premium virtual reality porn movies' makers, Virtual Reality Bangers, the producers ensure a 100% success rate of getting into the panties of some wet whores – at least in their latest VR porn movie "It's a match!", a VR porn fantasy about the Splindr app with super-hot Lena Paul.Inside of this VR porn film, the girl will become a horny beta tester of the app, hoping to get herself a hard dick to jump at to finally achieve the sexual satisfaction.
"Lena Paul is one of beta testers of our Splindr app inside of this VR porn movie," said Alex Nash, the producer of VR Bangers. "She is a professional VR pornstar – one of those girls who are always horny – and she was more than happy to browse for some hot dudes from her neighborhood to make one of them 'get lucky' today.Thanks to our virtual reality technology, every fan of ours can now impersonate the guy chosen by Lena – even though she was really picky and kept swiping left all the time, in the end she chose our 'gifted' male VR porn performer and a hardcore banging could finally begin."
Even though this experience is really realistic thanks to 6K ultra high definition used to record it, this is still "just" a VR porn fantasy and Lena will get to the place of meetingreally fast to begin the whole fuck date as soon as possible. In only a matter of minutes, she will be kneeling naked in front of your own eyes (as soon as you will be wearing a VR headset), getting your schlong ready for some hard pounding, hence letting all the VR Bangers' fans to enjoy her juicy pussy inside of their virtual reality.
"We are sorry to say that but we are not going to release the application for any users in the real life," Nash explains. "Even though, as it can be seen in this latest VR porn movies of ours, it works flawlessly and provides a 100% guarantee of getting laid, making it available to a broader audience would literally ruin our virtual reality porn business – who in his right mind would watch porn if getting into the panties of a girl was so effortless? Yeah, my point exactly!"
You can watch this VR porn movie in 3D 180°by going over here,and if you would like to view some other VR Bangers' productions in HD, 4K or 6K UHD, make sure to visit their main page, here, as well.
Comments are closed.