White Label Dating to Unveil Mobile Advantage at TES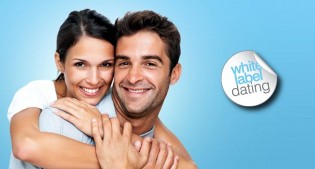 WINDSOR, England (YNOT Europe Wire) – White Label Dating, an award-winning casual dating software and services provider, is pleased to announce that the company is a gold sponsor of The European Summit, Barcelona, where representatives will unveil record mobile growth and high-converting software enhancements.
The company, which has paid more than $135 million to partners to date, is set to reveal some of the latest revenue-driving technological advances to its software at the conference.
Over the past two years, a commitment to mobile innovation has led mobile traffic to the company's network of casual dating sites to increase by more than 70 percent. Almost a third of new members now sign up to sites operated on the White Label Dating services network from a smartphone or tablet device.
Alongside a strong mobile offering, the company provides the software, membership database, payment processing, customer support, account management, hosting infrastructure and more.
At The European Summit, a leading conference for the online entertainment industries, you can find White Label Dating's newly appointed business development manager, Jo Hardcastle, on the show floor with Operations Director Matthew Pitt, who will speak on the following panels:
WhiteLabelDating.com: Making money through online dating, Thursday 6th March at 15:00 in the Llevant meeting room.
Creating new sources of income using white-label services: Thursday 6th March at 16:00 in the Acros meeting room.
"There has never been a better time to make money from casual dating," Pitt said. "Over the past five years, our revenues have grown exponentially at a rate of more than 217 percent. Our investment in continually advancing the technology, quality of customer care and training available to our expert account management team has allowed us to capitalize on the mobile dating boom to full advantage.
"We are delighted to be exhibiting at The European Summit this year and look forward to welcoming a number of new brands, webmasters and publishers to our network," he added.
White Label Dating will offer a 100-percent revenue share for three months to TES delegates signing up as a new partner. Visit the company's stand to find out more and be in for a chance to win an iPad Mini.
To arrange a meeting with Pitt or Hardcastle in Barcelona, email Hardcastle.
About White Label Dating
White Label Dating software and services is a multi-award-winning casual dating platform powering more than 13,000 dating sites internationally for webmasters, affiliates and publishers. The hosted, "out-of-the-box" dating application allows you to create your own dating brand and site portfolio, complete with pre-populated membership database that can be targeted by niche.
White Label Dating software and services offers technology, membership database, payment processing, customer support, hosting infrastructure and more. We operate in all major English speaking markets globally and our partners benefit from up to 65% of initial and recurring sales and lifetime revenues up to $130.
We offer over 100 niche options, cross-sell opportunities and a mobile offering for all partners powering sites on our platform. You provide your brand, website design and marketing, and we do the rest. With more than $135 million paid out to our partners to date, White Label Dating software and services provider is a proven moneymaker.
Comments are closed.