Zumio Plans August Debut in Europe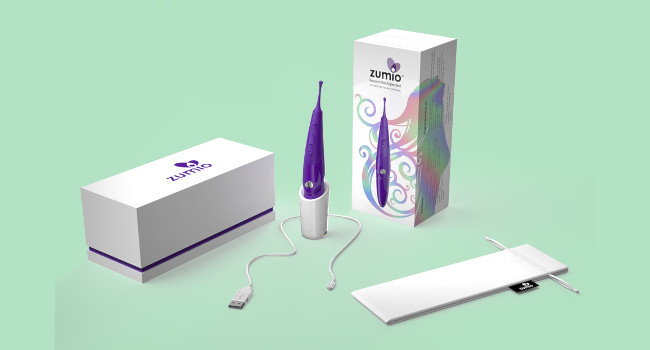 OTTAWA, Canada – Zumio, a vibrator designed by women based on the way women have pleasured themselves for centuries, is on its way to Europe, thanks to a distribution deal with Eropartner.
The world's only clitoral stimulator based on circular fingertip motion, Zumio's patented SpiroTIP™ and motor clutch drive system allow users to go from high speed and intensity to low speed and intensity without having to touch a control. The device enables women to adjust the stimulation to suit their needs instinctively and more naturally. Whereas traditional vibrators generate much more energy than Zumio and shake everything they touch, often creating sensory overload and a numbing effect, Zumio's small tip and dynamic control make the energy delivered to the clitoral nerve more selective. Zumio's non-vibrating technology also makes Zumio more comfortable to hold.
USB-rechargeable Zumio is made from medical-grade silicone and ABS plastics. The device boasts eight whisper-quiet speeds and is waterproof.
Eropartner expects to begin distributing Zumio in August.
Comments are closed.