4th Annual SHAFTAs to Open Voting Nov. 1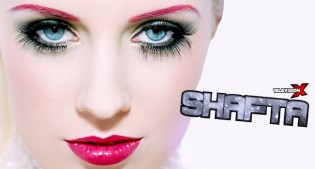 LONDON – The fourth annual SHAFTA Awards ceremony will take place Dec. 5 at the trendy Rise Super Club in Leicester Square. The awards — officially known as the Soft & Hard Adult Film & Television Awards — annually recognize the best in British adult programming.
This year's celebrate also will commemorate the 18th anniversary of presenter [url=http://www.televisionx.com/]Television X[/url].
The SHAFTA Awards are the UK's biggest adult awards show, celebrating the top talent and bringing together the cream of the UK adult industry," said Chris Ratcliff, who serves as head of programming for the adults-only channel. "Not only a celebration of the industry, the SHAFTAs have become an insider networking event where traders rub shoulders with distributors, producers, directors, punters, celebrities and the stars themselves."
Since their inception in 2010, the SHAFTAs have grown each year. The first year's ceremony took place in a small pub in Greenwich; last year, attendees found themselves enjoying a tropical island extravaganza at Platinum Lace. The 2013 ceremony's theme is "fantasy fairground."
"The SHAFTAs set the bar for UK award ceremonies," Ratcliff said. "It truly is the UK porn Oscars. "This year we are pulling out all the stops with more guests, more sponsors and more of your favourite Television X stars and shows from the past 18 years. Prepare for the rollercoaster ride of your lives."
[url=http://www.shafta.xxx/]Online[/url] voting will open Nov. 1.