Affil4You Earns Multiple YNOT Awards Nominations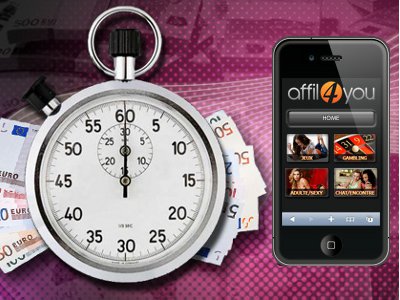 PARIS (YNOT Europe Wire) – Mobile adult affiliate program Affil4You has earned four nominations for the second annual YNOT Awards. The ceremony will take place Sept. 25 at the SaSaZu nightclub during The European Summit in Prague.
The nominations are for Best Adult Company Rep (Managing Director Joey Gabra), Best Mobile Affiliate Program, Best Mobile Services Company and Best New Adult Brand.
"We as a company, and myself personally, are tremendously honored to be nominated for so many awards in the YNOT Awards in Prague this year," said Gabra. "That sort of recognition in an award show environment that is entirely peer driven is rather humbling.
"We were excited to have the opportunity to showcase Affil4You.com at the YNOT Awards as the Diamond Sponsor, and all of us at Affil4You were just astonished to find out that we would be participating as nominees as well," he added.
Affil4You offers monetization opportunities for international mobile traffic via mobile redirect and billing services in more than 60 countries. The company's markets include Italy, France, Belgium and Switzerland, Malaysia and North America. Powered by Paris-based international mobile service provider Wister, Affil4You is NATS and MPA3 integrated to accommodate all partners in accessing quick and easy integration. Additionally, Affil4You is the only program that offers operator billing on all French carriers.
Comments are closed.