Affil4You Wins YNOT Awards for Best Mobile Services, Best New Brand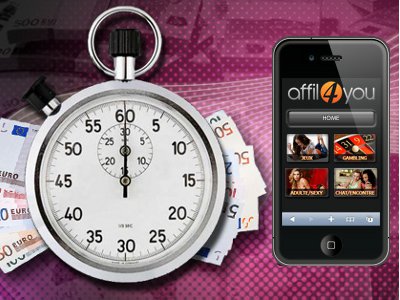 PARIS (YNOT Europe Wire) – Affil4You was honored with two 2012 YNOT Awards. The rapidly expanding mobile affiliate program nabbed Best Mobile Services and Best New Adult Brand of the Year in a ceremony hosted during The European Summit in Prague.
Out of four YNOT Awards nominations that also included Best Mobile Affiliate Program of the Year and an individual nomination for Affil4You Managing Director Joey Gabra as Best Adult Company Rep category, Affil4You is delighted to have received two prestigious titles voted on by industry peers worldwide.
The YNOT Awards ceremony, which featured Affil4You as the exclusive Diamond Sponsor, took place Sept. 25 at the trendy SaSaZu in Prague. The event closed out a whirlwind of business for Affil4You, which participated in three major back-to-back digital media industry events.
Among a full schedule of meetings and networking events, Gabra started off his trip at XBIZ London, offering his expertise to attendees during a session about the robust European mobile industry. He then attended Webmaster Access in Amsterdam and The European Summit in Prague to continue to spread the wealth of opportunity and information Affil4You has to offer.
Affil4You, among the largest mobile affiliate programs and service solutions in Belgium and France, monetizes mobile traffic from all over the world with its mobile solution, which is implemented in more than 75 countries. The company recently launched mobile solutions in Switzerland, Italy, Asia, Australia and Canada and plans to launch in five more major markets within the next two months.
For more information, visit Affil4You.com or email Gabra.
Comments are closed.