DIMOCO Sponsors The European Summit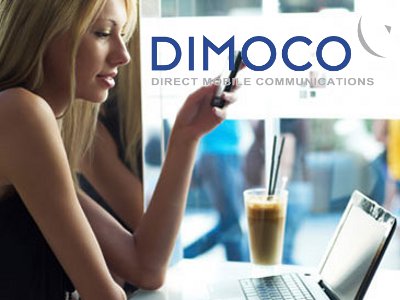 BUDAPEST (YNOT Europe Wire) – Once again this year DIMOCO sponsors The European Summit. The event is one of the main conferences in the adult segment and will take place in Budapest from Sept. 24-27.
The mobile payment provider invites business partners and guests to the DIMOCO Happy Hour and the networking lounge on the show floor. Markus Fischbacher will represent the company at the payment panel discussion.
"For its first time The European Summit will be in Budapest, and we are delighted to support the show also at its new location," said DIMOCO Chief Executive Officer Gerald Tauchner. "Mobile payments are in great demand in the industry. More and more companies go for the easy billing method with the broadest potential reach after cash.
"If we are talking about the No. 1 billing method for digital content, we are talking about mobile payments — now and in the future," he continued. "Digital content can be easily and securely paid with the user's cell phone bill. The great usability and the fast payment process are highly accepted by users and in demand by the business customers."
DIMOCO Happy Hour at the European Summit Budapest
When: Wednesday, Sept. 25, 5-5:50 p.m.
Where: Buddha Bar Lounge in the Buddha Bar Hotel
To make an appointment with the DIMOCO sales and consulting-team, call Sales Unit Manager for Mobile Entertainment Markus Fischbacher at +43/664-969 90 98 or email m.fischbacher@dimoco.eu, or call Sales Manager for Mobile Entertainment Peter Rabenseifner at +43/664-969 90 97 or email p.rabenseifner@dimoco.eu.
About DIMOCO
DIMOCO was founded in 2000 and has become one of the leading mobile payment and messaging service providers today. Based in Brunn am Gebirge, Austria, the company has a number of foreign subsidiaries and affiliates. For a complete overview of DIMOCO's countries, visit the website.
Comments are closed.