NailsQueen Wins Be a Cam Star Contest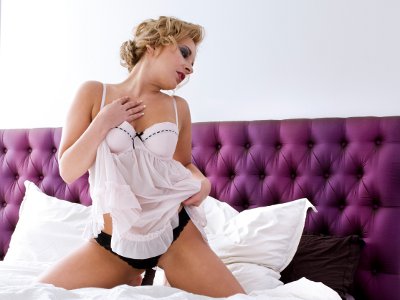 YNOT EUROPE – NailsQueen, a bisexual CamContacts chat hostess who calls herself "a cruel dominatrix," was declared the winner of the CamContacts "Be a Cam Star" contest that began in September. As part of her prize, she won an all-expenses-paid holiday in Barcelona, where she was filmed for a video the live video-chat company has posted to its YouTube channel.
The video, based upon NailsQueen's idea for a video intended to go viral, is expected to be posted to CamContacts.com soon.
NailsQueen also received an erotic portfolio professionally photographed by Pau Palacios. Palacios has worked for Playboy, Lonely Planet and other worldwide brands.
"The Be a Cam Star contest was a huge success," a CamContacts spokesperson said. "It really grasped the imagination of the chat hosts, and we had some terrific suggestions for a viral . Filming the winning entry was fantastic testament to the ingenuity of our community, and we hope it makes the winner into the next viral princess."
Amsterdam-based CamContacts offers live chat hosts located in more than 170 countries. Founded in 1999, the site uses a proprietary video streaming platform and pays affiliates up to 40 percent recurring revshare.
Comments are closed.