Traffic Shop, Nova Telecom to Host European Summit Events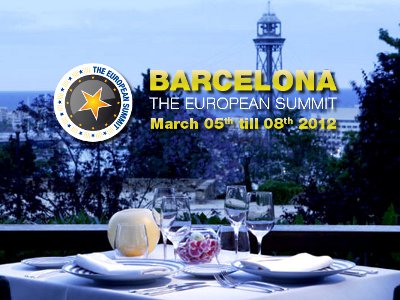 BARCELONA (YNOT Europe Wire) – Nova Telecom, a telecommunications billing solutions provider, will host the Nova Telecom Soccer Tournament during The European Summit, scheduled to take place March 5-8 in Barcelona. The tournament will begin at 3 p.m. March 6, and reservations for spots on the teams are required.
"Being a major soccer fan and being based in Barcelona, taking on the organization of the Nova Telecom Soccer Tournament came to me naturally," said Edson Vidales, chief executive officer of Nova Telecom subsidiary Net America.
Andreas Bischoff, one of the organizers of the summit, said Barcelona-based adult companies have shown quite a bit of support for this year's event.
"It is great to see how much support we are receiving from local companies based in Barcelona, such as Private, ExoClick, Nova Telecom, BaDoink, CommerceGate and others," he said. "It makes us very proud that such important companies have a strong belief that it is beneficial for them to have one of the world's largest industry events hosted in their city."
Also on March 6, internet traffic broker Traffic Shop will host a happy hour.
"We have seen in the past that The European Summit is one of the shows that manages best to bring together all the relevant traffic drivers of our industry," said Traffic Shop spokeswoman Alysia. "Therefore, it was important for us to be present at this great event."
Visit TheEuropeanSummit.com for more information about the Barcelona gathering, including schedules, the educational lineup and registration information.
Comments are closed.