UK's Extreme Porn Law Suffers Major Setback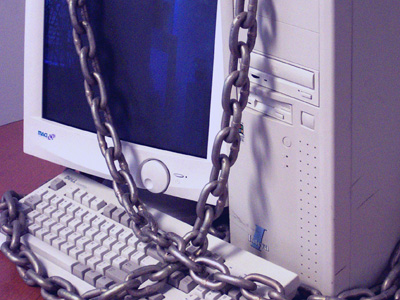 YNOT EUROPE – A Welsh man's year-long nightmare, which began after he was charged with possessing "extreme pornography" in violation of a new UK law, ended Aug. 5 when authorities declined to present evidence against him. Critics of the law have called the case a misadventure from the beginning and predict the dismissal of charges heralds the beginning of the end for the legislation.
Robert Holland of Coedpoeth, Wrexham, Clwyd in Wales originally was charged with two offenses after police responded to a tip claiming he possessed child-pornography images. An investigation turned up no child porn, but computer technicians discovered two video clips on his PC. Both were classified "extreme" under the controversial law. On depicted a woman having sex with a tiger, and the other documented sadomasochistic activity between adults.
Prosecutors dropped the first charge after the supposed "tiger" was revealed to be a man in a costume. Although he maintained a friend sent both videos to him as a joke, in March Holland pleaded guilty to the second charge. He changed his mind when he discovered he likely faced a lengthy prison term. In May, the court allowed Holland to reverse his plea and rescheduled a hearing in London Crown Court.
Holland's legal team was prepared to call several expert witnesses to refute the notion consensual BDSM play is "extreme," but when his trial began Aug. 5, prosecutors and police admitted their evidence was "inadequate."
In response, the judge summarily vacated the case.
Attorney Myles Jackman Audu and Co. in King's Cross, London — a legal advisor to sexual rights organization Backlash — called the entire case "ridiculous."
"It is ridiculous and dangerous that the [Crown Prosecution Service] are trying to criminalize the possession of dirty jokes," he told The Register.
Holland's case was the first to go to trial on the basis of extreme porn alone. In all other prosecutions, other, more serious charges have been leveled against the defendants. Observers say Holland's nightmare illustrated how the law represents what could have been a good idea may be perverted.
For his part, Holland said he is glad the case ended as it did. Because the case involved sex-related charges, he was barred from any contact with his daughter pending outcome.
"Now I can start to put my life back together," he told The Register.
Comments are closed.