UK's First Big 'Extreme Porn' Plea Brings Two-Year Sentence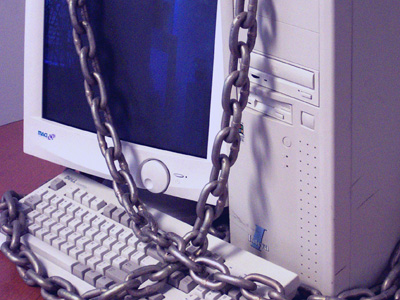 YNOT EUROPE – A man who pleaded guilty to possessing material classified as "extreme pornography" under a new law passed last year received a two-and-one-half-year jail term.
Glen Smith, 38, was sentenced Aug. 20 after pleading to 22 counts of selling pirated CDs and DVDs and 16 counts of possessing extreme porn. Altogether, the collection was valued at a reported £250,000.
Smith was arrested in August 2009 at a car boot sale where he offered counterfeit DVDs, many of them containing bestiality videos. A cooperative investigation by Hatfield neighborhood police, the Federation Against Copyright Theft and the British Phonographic Industry association led to the seizure of more than 9,700 counterfeit discs from Smith's home.
Hatfield police are pleased with their efforts.
"We are the first officers in the county to make use of the Criminal Justice and Immigration Act 2008 — possession of extreme pornographic images — and it was only possible by the fantastic support from FACT and BPI," Hatfield Sergeant Malcolm Dey told St. Albans & Harpendon Review. "We are thrilled with Smith's significant sentence, which shows how this type of crime is viewed by the courts."
Dey called the bestiality videos "distressing" and "disturbing," saying they comprised the most "depraved" and "obscene" images he had seen in his 14-year law-enforcement career.
"The acts were degrading and humiliating to both people and animals," he told the Welwyn Hatfield Times. "If this content was viewed by the general public, it would undoubtedly cause distress and trauma. It was apparent that the animals were physically abused, and there is also the impact on the 'actors.' None have been identified and are believed not to be from the UK.
"It's reassuring to know that anyone — including young people — will not be able to buy these DVDs," he added.
The Brookman's Park policing team also participated in the investigation. A spokesman said the team was astounded by the amount of material it recovered from Smith.
"The sheer amount of disks and equipment Smith was in possession of was staggering — worth up to £250,000 — and the investigation into him took nearly a year," Police Constable Ross Freeman told the St. Albans newspaper.
Comments are closed.