New Ad Format Combines Overlay, Leaderboard Functions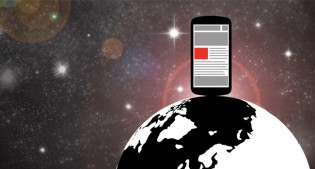 LONDON – A new-to-adult-entertainment mobile ad format opens as a page overlay and then retreats to become a leaderboard.
Just launched by mobile advertising network Reporo, the Reporo Overlay Ad—or ROA—format matches leaderboard and page-overlay creative and refers surfers to the same landing page regardless which version they click.
According to a spokesperson for the network, ROAs increased zone performance by more than 42 percent during beta testing. In addition, the ads boosted click-through ratios by up to 70 percent, the spokesperson said.
"The ROA is designed to provide a flawless experience, with the use of a transparent background to ensure the user lands on the requested URL as well as a seamless collapsing effect directing the user to the top banner position and provoking his engagement," Operations Director Neil Ives said.
"Here at Reporo, we always ensure that we provide our clients with the most advanced advertising solutions," he added. "Our [research and development] team have spent a great deal of time and effort to ensure we create an innovative format that generates a mass increase in revenues and performance [while maintaining] a high-quality user experience."
For more information, visit Reporo.com.
Comments are closed.