Ad Network Introduces Retargeting Options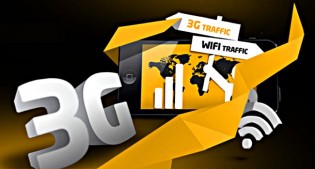 LUXEMBOURG – An adult advertising network specializing in mobile marketing has added two new options that give advertisers precise monitoring and redirection capabilities.
Star-Advertising, a self-service platform launched two years ago by StarEdition, offers traffic from some of the world's most often visited adult tube sites. Network users may buy and sell mobile banners, pop-unders, redirects and interstitials targeted by spot, country and operating system. Originally, campaign tools included day-parting, frequency capping, overbid alerts and low impression warnings.
"When we think about mobile advertising, of course we talk about the devices themselves, but [mobile is] a whole different e-commerce behavior," said StarEdition Marketing Manager Alex Lecomte. "This is why we are thrilled to offer an interesting retargeting option to our clients; being able to profile users to the maximum is the base of a wise marketing investment."
The new tools — performance tracking, goals retargeting and behavioral retargeting — interconnect to increase the chances an advertiser's message will produce the desired result, according to founder and Chief Executive Officer Antoine Moreau.
Performance tracking is accomplished via scripts that permit clients to count their leads and the corresponding actions they performed. Immediate feedback allows advertisers to adjust their investments on the fly, Moreau noted.
Goals retargeting "gets media buyers closer to their final consumers," Moreau said, by enabling choices about positive and negative redirection of end-users based on previous behaviors.
Global behavioral retargeting selects users based on their general online behavior regarding market categories. Advertisers may decide whether or not to engage with audiences that have demonstrated interest in video, live-cams, dating, coaching, male enhancement and other products.
"As a former affiliate company, [StarEdition] really understands [its] clients," Moreau said. "We want to provide our users with the best media buying experience, and above all, with the best results."
Comments are closed.