Back Alley is back for more with Cruised Raw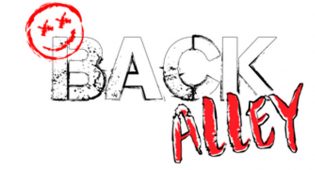 Europe – The sleazy men and boys are back loitering in the Back Alley, on the hunt for daddy dick and twink ass and everything in between as their precum slick dicks ache in the anticipation of the raw ass fucking they are looking for.  Lean young bodies and hung men are around each and every corner, bin, and pile of garbage in this public space of sexual depravity, where only the stench of sweat and spunk mix to a heady scent of sleaze and anonymous bareback fucking.
Cruised Raw brings the real-time, real action feel that has become synonymous with the bareback studio from EurocremeGroup, and has become an anticipated studio for the group which boasts Eurocreme and Bulldog among its flagships.  This title is classified R18 via the UK's BBFC meaning it can be sold throughout the sex shops there, and throughout the world as a standard.  Availale throughout North America via Pulse Distribution and via EurocremeWholesale elsewhere.
Available on DVD, HD and SD Downloads from EurocremeStore.comFor more information on Back Alley Studio, Director Sean Hardy or any other EurocremeGroup Production or access to our press site and online image / info repository, please contact steven@eurocremegroup.com
Comments are closed.