EurocremeGroup Studio Dads Fucking Lads heralds latest Anonymous Sex movie 'Is That You Daddy?'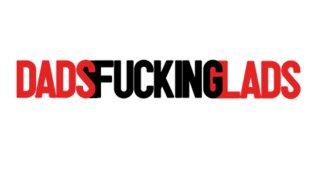 Cyberspace – The world of Anonymous Sex has more and more interest, with more sexual confidence, we think nothing of leaving a door on the latch, donning a blindfold and await the arrival of a horny man, the anticipation pervading the atmosphere as we cannot tell where they are, what they are doing or what they even look like.  The twinks in this latest feature from inter-generational giants DadsFuckingLads are in that exact mindset, their young dicks and smooth buttholes twitching at the thought of where the muscled hairy daddy might be and what's going through his head as they rest, ass in the air and mouth open, ready to receive him wherever he decides to stick his throbbing hard-on.
Gorgeous men like international star Logan Moore and Gabriel Phoenix are given a boy toy to play around with, tease and excite before they are given full release to pound the already sub-boys into a true submission as they are flipped and turned, fucking in the ass and mouth in multiple positions that leave them exhausted, covered in a strangers sweat and cum, and then are finally given their gift of sight back to see just who it was who fucked the life out of them!
Invited to a hot post-coital interview where the two sweaty males give the low-down of what they enjoyed the most from the experience, and we see insights into their true nature, and just how turned on by a sometimes new fetish they were.
Available on DVD, HD and SD Downloads from EurocremeStore.com and all good R18 DVD stockists, distributed through EurocremeWholesale.com and Pulse Distribution For more information on Is That You Daddy? or any other Eurocreme Production, access to our press site and online image / info repository, please contact Steven@eurocremegroup.com
Comments are closed.