Amateur Model Finds Big Success in Small Niche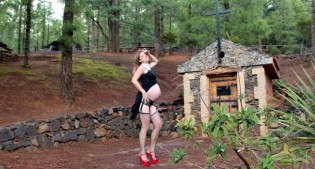 By Peter Berton
PARIS – "One man's trash is another man's treasure," "beauty is in the eye of the beholder" and "to each his own" are particularly apt clichés when discussing sexual fetishes. As Hamlet famously noted (although he wasn't specifically addressing sex), "There are more things in heaven and earth, Horatio, than are dreamt of in your philosophy."
Thus, even the smallest, most controversial niches attract devoted fans. Anna, the young woman who owns and operates PreggoMilky.com, can attest to that. Containing more than 5,500 still images and more than 100 high-definition videos — all homemade, all exclusive — the site chronicles Anna's sexual adventures during her pregnancy and afterwards.
Admittedly, it's an acquired taste, but according to Anna, affiliates have been very successful promoting the site through CCBill.
YNOT Europe sat down with Anna to gain some insight.
YNOT Europe: Please tell us about yourself and your site.
Anna: I'm an amateur girl. I was pregnant last year, and I'm lactating now. My site, PreggoMilky.com, offers high-definition amateur videos especially for pregnant fans and "mommy milk" fans. The site is updated weekly, so it's still growing.
What motivated you to launch the site?
My partner and I are swingers. Some fans asked me for a pregnant video, so I made one, then two, and both had a lot of success. I ended up with so much content that I decided to launch a site.
What were your first shoots?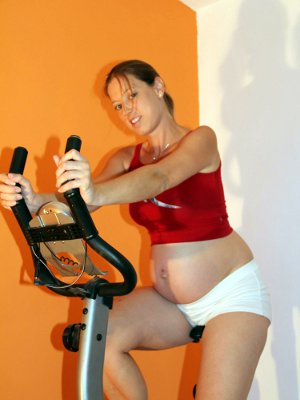 I made the first shoots when I was about three months pregnant. Of course, they were only for me, because there was not much belly to see, but I later posted them on the site for the members as a "before and after."
How did you cope with creating content after you had your baby?
I made a lot of content when I was six- to nine-months pregnant, both photos and videos, so I still have updates to post in the member section. After I gave birth, I continued with the lactating pics and video. I'm still making content, so I can continue the updates in the future.
What shoots have you enjoyed the most, and why?
The lactating shoots. I love to watch the milk squirt from my tits.
It seems like your ability to produce new content for this niche will be limited. What are your plans for the future?
I will continue updating the site until I run out of personal content. Then I will find a girlfriend who is pregnant or lactating and make some guest galleries and videos.
Comments are closed.