Eran Takes Marketing Helm at Shemale.com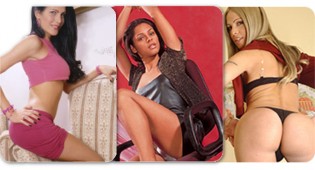 CYPRUS – Shemale.com, a webcam site for lovers of trans women, has appointed Eran its new marketing manager, tasked with promoting the brand. For the past five years, Eran has worked with the marketing team for parent company Pussycash.
"Shemale.com has exceeded all our expectations since its launch two years ago," Eran said. "As a result, the site needed a marketing manager to ensure it continues its enormously high conversion rates."
Shemale.com has garnered a reputation as a trendy, popular and successful site for transgender women and the men who love everything trans. The site offers a wide selection of webcam models, exclusive videos on demand, a constantly-updated niche magazine and a list of trans-friendly bars and clubs around the world.
In addition, Shemale.com is proud to be the home of some of the biggest TS porn stars in the industry, who appear regularly in live video chats and write frequent blog posts and articles. The current roster includes Bailey Jay, Nadia, Michelle Austin, Jordan Jay, Tyra Scott and Tasha Jones.
"But we mustn't forget the diverse payment options offered to affiliates and webmasters," said Eran. "They can earn extra by promoting Shemale.com with the following options: $150 per sale, 35-percent lifetime [revenue share] or up to $3 per lead."
Eran may be contacted by email at erang@pussycash.com.
Comments are closed.