Banner Library Wizard Arrives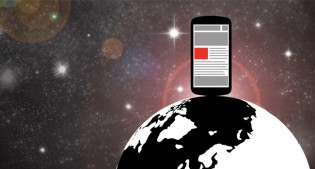 BARCELONA – An online advertising network has launched a new feature it believes to be the first of its kind in the adult industry.
Reporo Advertising Network's Banner Library Wizard provides access to creative materials already approved for use on the network. The library is part of Reporo Analytics.
"Here at Reporo, we have always strived to create the easiest and most user-friendly environment for our clients to manage and optimize their campaigns," a spokesperson said. "It only felt natural to us to give advertisers access to the vast library of banner creatives we have and enable them to use [the materials] on their campaigns with a truly intuitive [user interface]."
The banner library is available to all advertisers currently running campaigns with the adult ad network. According to the spokesperson, the collection of approved creatives composes "a massive pool."
The library extends the functionality of Reporo's current system for banner selection and rotation. Among the new features is automatic detection of targeting limitations, including the level of content strength in the targeted geographical zone and the type of product in the campaign. The system allows users to select the language displayed on the banner as well as set specific creative niches. Users may customize selected banners by editing their name, CPC bid and landing-page URL. In addition, text may be added below the images, which the spokesperson said can improve click-through ratios.
"The Banner Library Wizard takes the hassle out of worrying about providing numerous banner sizes, as the library is equipped with everything the network can accommodate," the spokesperson said. "It also features only banners compliant with our guidelines, making it even faster to start a campaign without having to wait for your banners to get approved."
A step-by-step guide to using the Banner Library Wizard is available in the Network Help Center.
Comments are closed.