BDSM-Inspired Jewelry Now in Silver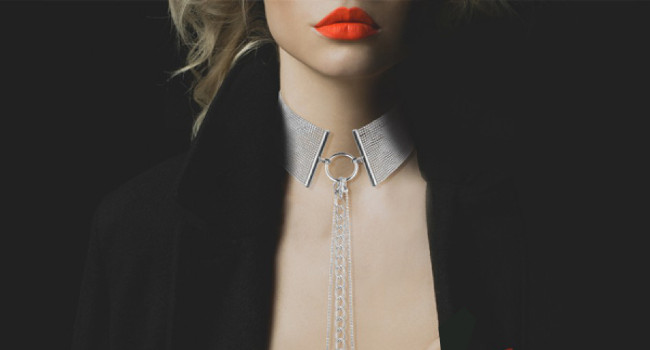 BARCELONA – Bijoux Indiscrets's BDSM-inspired fashion accessories in the Magnifique and Désir Métallique collections now are available in silver-tone in addition to the company's traditional gold-tone and metallic black.
According to a Bijoux spokesperson, both collections "invite lovers to take part in exciting games. All of the pieces are nickel-free, with adjustable chains that adapt to the female silhouette and outline the shape in stunningly sexy ways.
"Waist and shoulder body chains, necklace-whips and bracelet-handcuffs — all Bijoux Indiscrets accessories combine the latest fashion trends with the erotic and go perfectly with elegant looks, sexy lingerie and bare skin," the spokesperson added.
For more information on Bijoux Indiscrets, visit BijouxIndiscrets.com.

Anna Cahnda
Related Posts
BARCELONA – Bijoux Indiscrets founders Elsa Viegas and Marta Aguiar have designed their first line of accessories that blend the private with the public to […]

BARCELONA – The Magnifique Collection, a new fetish line from pleasure products manufacturer Bijoux Indiscrets, addresses two issues with one elegant solution: The accessories are […]
Comments are closed.