C'est Magnifique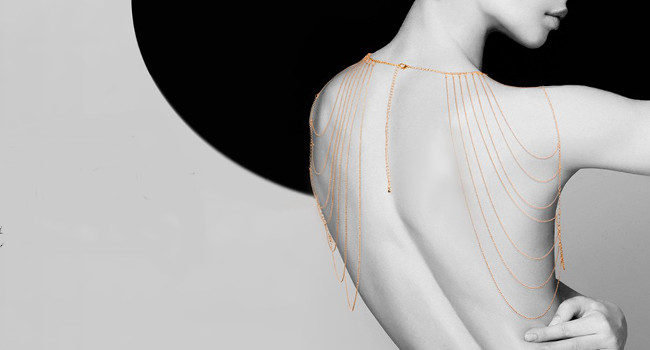 BARCELONA – The Magnifique Collection, a new fetish line from pleasure products manufacturer Bijoux Indiscrets, addresses two issues with one elegant solution: The accessories are as at home during an evening on the town as they are during playtime afterward.
The exotic, erotic pieces owe as much to classic designs as to New York cabaret dancers of the 1920s and '30s. Gold or black chains link to form everything from shoulder jewelry to handcuffs.
Founded in Spain in 2006, Bijoux Indiscrets now is represented in more than 40 countries. The company's product line range from fragrances and cosmetics to toys and lingerie.
For more information, visit BijouxIndiscrets.com.
Comments are closed.