Maze Blends Private, Public in New BDSM Line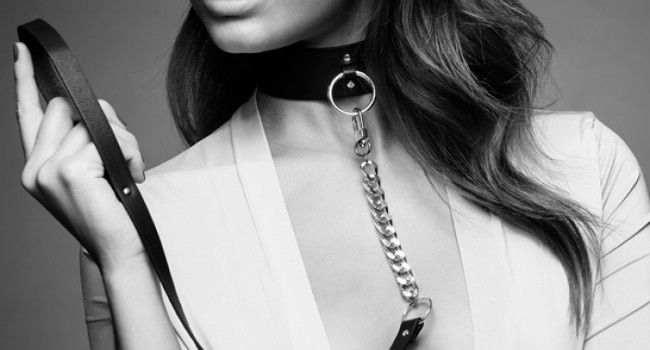 BARCELONA – Bijoux Indiscrets founders Elsa Viegas and Marta Aguiar have designed their first line of accessories that blend the private with the public to make BDSM style a part of everyday life. The collection's name evokes secrets: Maze.
"The pieces in the Maze collection "can be worn with your favorite outfits, sexy lingerie or bare skin alone," according to an announcement from the accessories design and manufacturing firm.
"During the 12th century, vast outdoor labyrinths served as the ideal location for unleashing people's wildest and most intimate sides," Viegas said. "Maze is an accessories collection based on the intense love affairs and secret fantasies that were lived out amongst these narrow passages — a collection that seeks to celebrate the forbidden by revealing it."
The collection features 12 looks, each available in nude or black. The entire line is environmentally friendly and displays the company's characteristic concern for animal welfare. Maze's straps and leashes are made from "vegan leather," a polyurethane substance that mimics animal hide, allowing Bijoux Indiscrets to capture style and quality on par with the real thing.
All Maze items are delivered in designer packaging. The company provides videos, banners, decorative displays, hangers and explanatory labels with product photos to assist retailers in merchandising.
Comments are closed.