All Blowjobs, All the Time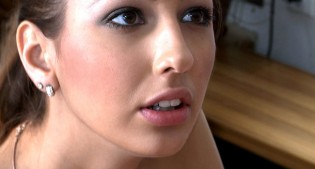 PRAGUE, Czech Republic – A new website built on a new content-management system offers blowjobs of every description. From mild to wild, if performers and fans can imagine a scenario, it's probably represented on the site.
"Updated every day with fresh new faces in a wide variety of sub-niches, Blowjob.com shows off the sexiest amateur casting BJs, public suck-offs, sensual and romantic oral favors, wild massage parlor mouth skills, taxi passenger facials, extreme BDSM blowjobs, naughty point-of-view face fucking and so much more in an exclusive collection drawn from all the award-winning sites on our network," said Lew of ReallyUsefulCash, which manages the domain for its owner. "We plan to focus on all forms of oral XXX including instructional videos, masturbation encouragement scenes and the widest variety of mouth sex movies ever assembled in one place."
The network's infrastructure is a centralized CMS based on HTML5. The system provides a number of advantages on the back end, according to ReallyUsefulCash owner JT.
"The profit margin on these [network] sites is extremely high due to the fact that [the CMS] monetizes content that has already been shot by ourselves," he said. "There are virtually zero startup costs."
Blowjob.com represents a joint venture between domain owner Hank Freeman and JT.
"Having started in the space in 1996, and with my recent venture, billing company Payze, continuing to grow and expand, it became important for me to find the right partner to monetize my extensive adult domain portfolio," Freeman said. "The first and last name that came to mind was JT and the ReallyUsefulCash team. Within minutes we had a deal."
JT seconded Freeman's sentiment.
"This deal with Hank was a pleasure to create, and the site is already ahead of our projections during the soft launch phase," he said.
ReallyUsefulCash pays a 50-percent recurring revenue share.
Comments are closed.