Really Useful, MindGeek Launch Fitness-Themed Site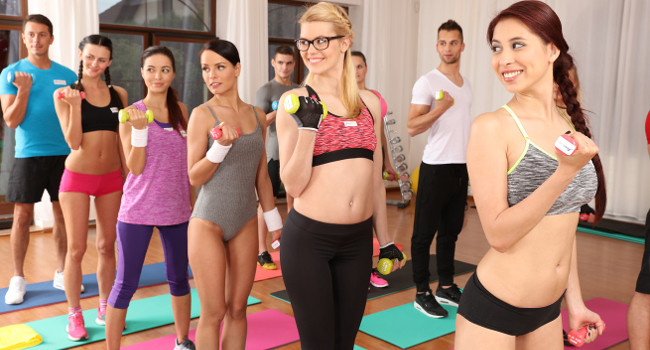 PRAGUE – ReallyUsefulCash and MindGeek have launched a new collaborative pay site, FitnessRooms.com.
With FitnessRooms.com, the companies "have turned our attention away from amateur-reality and back to the sensually erotic genre, which we're also well-known for producing," according to Lew Thomas, had of production for Really Useful.
FitnessRooms.com "is not your run-of-the-mill gym-themed porn site," Thomas said. "What we're seeing here is something much more fresh and unique. It is vibrant, beautifully captured content with incredible models and a fantastic range of scenes, including group workouts that feature up to a dozen gorgeous girls. Members will enjoy scenes featuring yoga, aerobics, dance, ballet, weight training and an array of different exercises before any sex takes place."
The new site follows a road map Really Useful established in 2013 with the launch of MassageRooms.com, which is similar in concept.
"When we created MassageRooms.com, we wanted to blend real, genuine massage with porn in a more original way," Thomas said. "We took models on a massage course before production began. We studied real massage, and we filmed in an actual high-end spa that we paid to close for the duration of production. This was because we wanted to shoot an actual, proper massage before we got to any sex. This created a relaxed and intensely erotic atmosphere during shoots and led to some quite incredible sex scenes — and allowed us to create more interesting content.
The fitness aspect of the new site is genuine, he noted.
"These girls are working out for real," Thomas said. "They are flushed, sweaty, out of breath and performing real exercises. The fitness theme is not something simply tacked onto the front of a typical hardcore sex scene."
JT, owner and chairman of ReallyUsefulCash, said FitnessRooms.com is the first sensual website to launch under the Mindgeek umbrella. The companies signed a management contract in 2015.
"FitnessRooms.com was always on our roadmap," JT said. "Lew and his team are exceptionally talented at shooting this genre of content, and I am proud to add this site to Really Useful. The energy on-location while shooting these scenes was electric. The performers really enjoy shooting this different type of scene, and it really shows."
Comments are closed.