Rebecca Moore Takes the Wheel of a Fake Taxi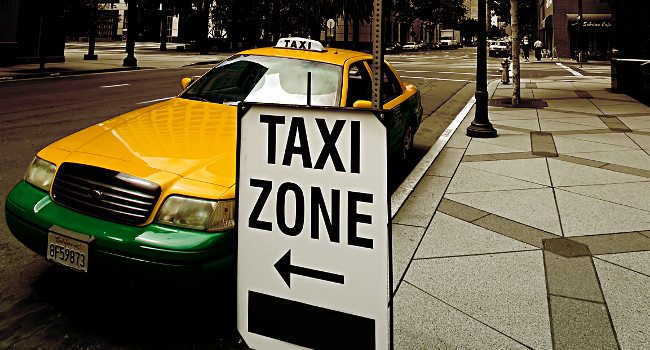 PRAGUE – After a year in production, a site offering semi-scripted hardcore videos with a reality-porn "feel" has launched. The theme: a female taxi driver who snares men in a web of balls-to-the-wall semi-public sex.
FemaleFakeTaxi.com, produced in concert with Mindgeek, is an offshoot of Really Useful Limited's other "fake" websites. All of them ostensibly take in random unsuspecting people with a promise that's far from legitimate. As each video unfolds, the "victim" is lured into performing hardcore sex for a reward that never existed. The premise is cruel, but the sites have been popular with viewers, Really Useful founder and chairman JT indicated.
"I have never been this excited about launching a site before," he said. "Social media was going nuts on the build-up to launch day. Leaning on the success of FakeTaxi.com was a no-brainer, and I truly believe that with the female twist, this new site will very quickly become the biggest jewel in our crown.
Really Useful launched FakeTaxi.com in April 2013. According to JT, the site "was an instant success," capturing attention by flooding tube sites with legal clips. The provocative, hardcore and often funny content was created in a raw and realistic way, using well known reality conventions to give a genuine atmosphere to the early scenes. In the years that followed, with tongue firmly in cheek, the site's operators set their sights on infamy. They succeeded.
FemaleFakeTaxi.com stars British MILF Rebecca Moore. Lew Thomas, Really Useful's production chief, said the site might not have gotten off the ground had the crew not stumbled upon her.
"It was surprisingly hard to find the right kind of women to feature as the taxi drivers," he said. "Every time we thought we'd found someone, we learned they couldn't actually drive. Just as we were considering sending a number of British models to driving school, we hit the jackpot in seasoned performer Rebecca Moore. She is simply amazing — the perfect combination of sexy, silly and absolutely filthy."
The site is promotable via ReallyUsefulCash, which pays $30 per sale or 50-percent recurring revenue share.
Comments are closed.