New Cam Studio to Open in Colombia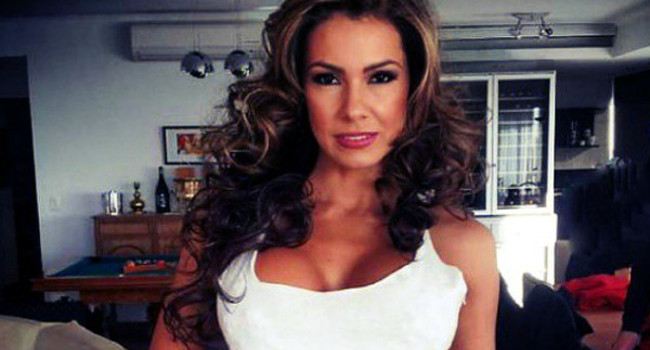 CARTAGENA, Colombia – Diamond Girls Studios, born of a partnership between live-cams company AJ Studios and Latin American nude model and adult performer Esperanza Gomez, will open later this year in Colombia, the partners announced Sept. 8. According to a prepared statement, the studio "will focus on high-profile models [and] top-quality content, and will be dedicated to creating adult superstars."
Under the agreement, AJ Studios will operate and manage Diamond Girls' day-to-day operations, and Gomez will serve as brand ambassador, promoting and marketing the company through her many associations with media channels and brands.
Spokesman Anthony "AJ" Rivera said AJ Studios has multiple offices in South America where more than 300 models work seven days a week, 365 days a year. The company has won numerous international honors including best cam studio awards from GFY, Adult Webcam Awards, and the Erotic Cam Awards, in addition to the AW Award for Most Innovative Cam Studio. AJ Studios also is a founding partner of LALexpo, which Rivera described as "the first adult business-to-business event in Latin America."
He is a Gomez fan.
"The beautiful and talented Esperanza Gomez is, by far, the most famous and most well respected Latin porn star on the planet," he said. "According to XVideos, she is No. 1 in Latin America and No. 7 in the world, with more than 181 million views. Orgasmatrix named her the 'Most Popular Latin Pornstar in the World' for the last three years in a row.
"She is not only a celebrity in the adult world," he continued. "She is also a mainstream celebrity, appearing on two covers of Playboy's Mexican and Argentinean editions, and was named Miss Playboy TV Latin America 2005. She has also appeared on several TV shows in Argentina, Chile, Colombia and Mexico."
According to Rivera, Gomez will participate in monthly training sessions, dinners and social events with Diamond Girls cam models. She also will perform monthly scheduled cam shows from the studio both solo and with other models.
More information about the studio and potential business partnerships is available from Rivera by email.
Comments are closed.