Cazzo Redefining its Online Look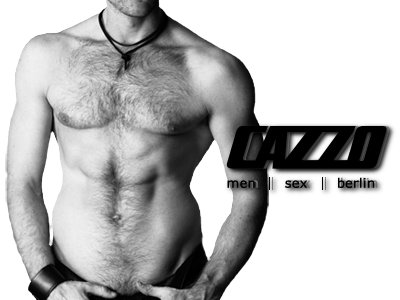 By G. Zisk Rice
BERLIN – Cazzo, a German producer of hardcore gay adult content, has signed a deal under which San Francisco-based affiliate program GunzBlazing will redevelop and market five websites for Cazzo and its independent-but-affiliated sister production company Wurstfilm.

The websites will be available for GunzBlazing affiliates to promote at up to $40 per sign-up or as much as 60-percent recurring revenue share.
"The agreement with GunzBlazing represents a great opportunity for Cazzo and Wurstfilm to partner with a real leader in the gay adult market and will open doors for us to reach a wider audience through their affiliate network and marketing systems," Cazzo co-founder Jörg Andreas said. "We are also excited about redeveloping and redesigning our sites on the GunzBlazing platform. It will be great to offer our loyal members a great new online experience."
Founded by Andreas and Jürgen Brüning in 1996, Cazzo has won numerous awards, including a Grabby for Best International Video. Well-known performers who have appeared in the studio's products include Jessy Ares, Geoffrey Paine, Spencer Reed, Tim Kruger, Marco Blaze, Jordan Fox, Felix Barca, Stany Falcone, Thom Barron, Fred Faurtin, Jean Franko, Milan Gamiani, Kennedy Carter and Marcel Schutt.
"We are so excited to be working with [Cazzo and Wurstfilm]," said GunzBlazing President Robyn Way. "They encapsulate two of our favourite things: European men and a great spanking of fetish content. We've wanted to work with them for a long time now, and we're happy that it's finally happening.
"The sites to be developed and launched within the next few months will feature over 400 scenes from the award-winning content of Cazzo and Wurstfilm," he added. "We will develop five sites: CazzoFilm.com, CazzoClub.com, WurstFilm.com, WurstFilmClub.com and Gay-Fetish-Porn.xxx. These sites will present an exciting new opportunity for our affiliate partners to promote well-known, great-converting brands and what is undoubtedly some of the world's best gay adult content."
Comments are closed.