The Power of Sexual Orientation in Advertising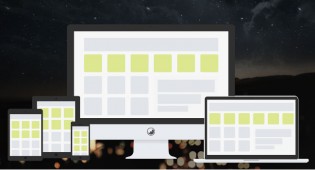 BERGEN, Norway – All traffic-trading and advertising platforms offer clients ways to target specific markets meeting a plethora of criteria. This one may be a first, though.
On Wednesday, PlugRush announced it has added tools that allow advertisers to target an audience based on sexual orientation. Advertisers may choose straight, gay or transsexual traffic when creating their campaigns.
"These are tools that our customers have wanted for a long time," said Chief Brand Manager Thomas Skavhellen. "It makes perfect sense, because the market for adult services that specifically target gay customers is massive.
"Perhaps even more important, the conversion rates for both gay and shemale/transsexual traffic are well known to be higher than straight traffic," he added.
According to Skavhellen, marketing specifically to the gay community in the brick-and-mortar world can be challenging, because there are few methods for targeting ads based on sexuality. That's not a problem in the virtual world, though, since the content that consumers choose to enjoy can help identify their sexual orientation.
PlugRush advertisers who choose to target a specific sexual orientation can still make use of the network's subcategories to further refine their campaigns. In addition, advertisers can choose mobile or desktop traffic and limit campaigns to specific countries.
"If you're not convinced of the importance and influence of the gay market, consider what happened to U.S. radio host Dr. Laura Schlessinger several years ago when she referred to gay people as 'biological errors' on her show," Skavhellen said. That comment, and others like it, cost her major advertisers like Xerox and GEICO, companies that did not want to risk upsetting the gay market by appearing to support hate speech. Keeping the gay community friendly towards their brands was more important to those companies than whatever gains they made advertising to Dr. Laura's listeners.
"In adult, the gay market is not any less important to companies looking to grow their revenue and engage a potentially loyal base of customers," he added.
To encourage advertisers to try PlugRush.com's traffic for themselves, the company has extended its special offer from April, lowering the minimum bid for desktop traffic to just $1 for 1,000 "plug" clicks and just 10 cents for 1,000 pop-up ads. Visit www.plugrush.com to sign up for your free account and get started.
Comments are closed.