CommerceGate Sponsors Return of The Island Gathering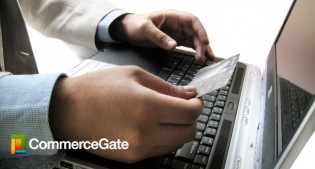 BARCELONA (YNOT Europe Wire) – The Island Gathering is re-launching after a hiatus, and leading U.S. and EU billing solutions provider CommerceGate will be registration sponsor of the popular industry show. The show will take place Nov. 14-18 in Curacao.
Initiated by 10 leading chief executive officers, The Island Gathering is a top-level executive retreat for leaders in the online entertainment industries. The event is an exclusive, invitation-only, three-day get-together for CEOs and other high-level decision makers to network in a relaxed and private setting away from the spotlights. Attendees gain deeper insights into the latest concepts, network with other senior executives and forge new business relationships.
CommerceGate's Lucas Dominic will represent the company and share its CG Affiliate service, as well as the company's comprehensive one-stop-shop processing services for U.S. and EU merchants: IPSP, DMA and gateways.
"We are very pleased to have the opportunity to support the return of such a high-profile, exclusive industry event," said CommerceGate CEO Bjorn Skarlen. "This show allows high-level executives to meet, exchange ideas and do business without the distractions of larger trade shows. The intimate setting gives us a perfect platform to discuss our custom-tailored merchant services and our newest CG Affiliate program."
CommerceGate looks forward to promoting the brand-new CG Affiliate system that provides merchants with tailored billing solutions to help increase long-term profitability, as well as the company's extensive U.S. IPSP and direct merchant account services for clients who wish to support their business model with robust payment options and high-quality service.
To make an appointment with Dominic during The Island Gathering, email him. To learn more about CommerceGate, visit Solutions.CommerceGate.com.
Comments are closed.