Cosmo U.K. Names Best Sex Toys for Women Couples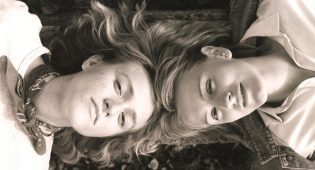 UNITED KINGDOM — Cosmopolitan U.K. recently named their "11 best lesbian sex toys for couples." The listicle comes complete with some sharp commentary and advice for readers looking to spice up sexual adventures between women.
Though not presented in any ranked order, first on the list was Toy Joy's Double Digger Dildo — which, the author notes, does not look like a penis replica. Cosmo even offered up their guide for first time double dong users.
Fun Factory's Vibrating Double Strap-On and a mains powered Magic Wand Vibrator were next on the list. LELO's Lyla 2 Love Eggs and unisex beginner strap-on harness/dildo kit came next. Other standouts included the Rave App-Controlled G-Spot Vibrator, the LELO SONA Cruise and a whole series of clamps for various body parts.
Cosmo did a great job considering women partners for this list, really doing their homework to seek out some great toys with lady lovers in mind.
Check out the full list here.
Image via Piotr Lewandowski
Comments are closed.