Members of British Parliament Discuss Blocking Twitter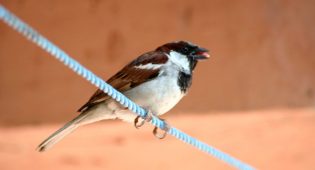 U.K. — The Digital Economy Bill received an unopposed third reading from Members of Parliament (MP) on 28 November 2016, which means it is set to become law.
The controversial bill gives the British Board of Film Classification (BBFC) power to block any website showcasing adult content that does not verify ages. But John Whittingdale, an MP who first tabled the bill in July, is not convinced it will prevent young people from accessing adult content.
The bill's focus is on tackling sites involved in the commercial porn provision, but dealing with sites where users can add material is more complex.
"One of the main ways in which young people are now exposed to pornography is through social media such as Twitter, and I do not really see that the bill will do anything to stop that happening," Whittingdale said.
Twitter's rules ban the use of "pornographic or excessively violent media" in profile or header images but allow posts to contain explicit adult content, including videos lasting up to two minutes and 20 seconds.
According to a recent report from UK communications regulator Ofcom, Twitter's use among youngsters is declining. That might change however if access to pornography is closed off by the Digital Economy Bill's provisions. The next step then, naturally, it to block Twitter.
Rather than speak to young people about fantasy imagery, real life sexual health, and media savvy, the UK is about to enter into a massive nanny state, the implications of which are distressing on multiple levels.
Read more from the BBC here.
Comments are closed.