The Count, The Champagne And The Porn Star
REIMS, France – Even in an age when the world's most popular porn sites have become household names and the release of a sex tape can launch a long, lucrative mainstream career, there's still some risk for non-adult companies who associate their brands with pornography, or even with former porn performers.
Just ask the people at Champagne Charles De Cazanove, who find themselves being sued by a descendant of the Charles de Cazanove family who's irate over the company partnering with French singer, model and erstwhile porn performer Clara Morgane.
The product at issue is "Champagne Rose by Clara Morgane," which has been promoted in part via Instagram posts made by Morgane – posts some media outlets have described as "provocative," but which look to me like an attractive woman holding a bottle of champagne, without much 'provocation' involved or implied, frankly.
Deliberately provocative or not, Morgane's branded champagne has raised the ire of Count Loïc Chiroussot of Bigault de Cazanove, who – not to be cruel here – does look like the sort of fellow who would get unreasonably outraged over a former porn star being associated with his family's name.
"I am really shocked by this association," Count Chocula Chiroussot told L'Union. "It's simply outrageous! How can I associate the name of my illustrious family with that of Clara Morgane? It is inconceivable." (A reference to "The Princess Bride" seems appropriate here; You keep using that word; I do not think it means what you think it means…)
Chiroussot wants the courts to intervene so the name Cazanove will "be removed from the cuvée Clara Morgane."
Honestly though, if he wants to sue someone over all of this, I think Chiroussot would be better served suing Google over the way it translates the webpage describing the champagne: "It will charm you with its delicate nose and fruity mouth. Generous and intense, Rose by Clara will accompany you elegantly during your festive aperitifs with friends until dessert." (What happens when dessert arrives; does the champagne's "fruity mouth" suddenly open wide to swallow me and my friends?)
"I do not understand," Chiroussot added about the champagne which bears his family's name associating with Morgane. "If they knew, my ancestors would turn in their grave!"
Chiroussot's outrage might make more sense to me if it weren't for the fact Morgane left her porn career long ago (her last performance involving sex was in 2002) and has since gone on to establish herself as a singer and model in non-nude men's magazines – magazines which one should think hardly raise an eyebrow among the relatively libertine French population.
At any rate, if part of the point of the lawsuit is striking fear into the heart of Morgane (in addition to the owners of Champagne Charles De Cazanove, I mean) it appears Chiroussot has failed on that front, so far.
"This gentleman Chiroussot, great nephew of the family, should have asked the question of the will of his ancestors before the sale of their name… a long time ago," Morgane posted to Instagram.
In other words, Count Chiroussot, Morgane is saying you can go tell your ancestors to spin on this.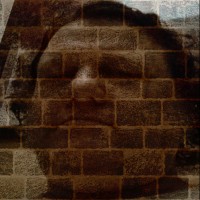 suroeste
I write stuff for YNOT.
Related Posts
ST. PETER PORT, Guernsey – When it comes to my view on politicians, porn and social media, it boils down to this: I will loudly […]
Comments are closed.