At Least He Didn't Blame A Hacker Or Rogue Friend
ST. PETER PORT, Guernsey – When it comes to my view on politicians, porn and social media, it boils down to this: I will loudly applaud any pol who doesn't claim to have been hacked, phished, or victimized by a "rogue friend" when one of their accounts likes, shares or otherwise displays something porn-related.
As such, my social media politician-hero of the day is John Gollop, a longtime politician in the Bailiwick of Guernsey and recent addition to the island government's Education Sport and Culture Committee.
While I would like to have seen less groveling in his (obligatory) official apology, at least Gollop didn't insult our collective intelligence by asserting he'd been victimized by hackers or pranksters who have nothing better to do with their time than harass a relatively unknown politician whose Twitter account has a whopping 4,000 followers.
Gollop's excuse, while less entertaining than many other embarrassed politicians who have preceded him in social media porn-infamy, is certainly more believable.
"I am profoundly and deeply sorry if anyone has been offended or upset by any adult content that in error appeared on my Twitter feed," Gollop said in a statement. "I was from time to time over the past few years liking some adult pictures without realizing that they could be accessed by the wider public."
How could Gollop not realize other people could see his likes, you ask? That's simple: He apparently knows just about as much about Twitter as my octogenarian mother does.
"My IT skills are very limited and I had no idea that by pressing the like button on adult material, which was legal in nature, others could see the tweets," Gollop explained. "I have been naive and shown a lack of skill and personal judgement."
Adding to his credentials as my social media politician-hero of the day, Gollop has done more than just apologize for his past, potentially-offensive likes; he has nuked them all, and demonstrated an improving tech-savvy in the process.
Bravo, Mr. Gallop, bra-fucking-vo.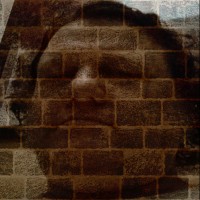 suroeste
I write stuff for YNOT.
Related Posts
REIMS, France – Even in an age when the world's most popular porn sites have become household names and the release of a sex tape […]

INVERNESS, Scotland – In the high-pressure world of professional football ("soccer," to Americans), a team's every move is monitored, scrutinized and dissected by the media, […]

Warning: satire ahead By Councillor Peter Shotton Special to YNOT CARDIFF, Wales – If I had to guess, I'd surmise just about the last thing […]

Warning: satire ahead. KARACHI, or maybe NEW DELHI, or possibly KUALA LUMPUR – In a major crackdown of some kind, some country or another is […]
Comments are closed.