EroAdvertising Adds Bitpay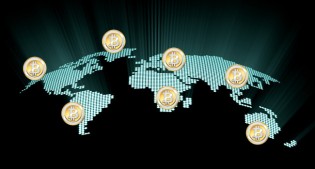 OSS, Netherlands – Global adult advertising network EroAdvertising now accepts BitPay as an alternative payment option for its advertisers.
BitPay allows advertisers to fund their accounts using bitcoin, a popular crypto-currency. BitPay's system automatically converts the amount of bitcoin on deposit to fiat currency—in this case euros.
According to an EroAdvertising spokesman, bitcoin offers clients several advantages. Chief among them is low transaction fees, but the network's chief commercial officer said bitcoin users also receive better value for their bitcoins when using the BitPay exchange than they would on the open market.
"Plenty of online professionals have invested in and hold a part of their funds or savings in bitcoins" said EroAdvertising CCO Niels van Ingen Schenau. "So it's a logical step to enable them to fund their advertising campaigns with their bitcoins as well. No extra fees are added for processing the transaction, as opposed to using a credit card, for example. There is no bank institution involved in processing the transaction, hence there are no 'handling fees.' Chargebacks are also eliminated when using bitcoin; therefore, there is also no risk of forfeiture of the payment."
More information about the bitcoin exchange rate (called Bitcoin Best Bid) is available at the BitPay website.
"The low transaction fees and fast processing time make BitPay and bitcoin the most efficient way to fund online advertising campaigns," Schenau said.
BitPay expands the diverse selection of payment options for EroAdvertising advertisers. Other methods include PayPal, Paxum and regional payment options like BrazilPay/Boleto, iDEAL and Mr. Cash.
For more information, visit Ero-Advertising.com or email the sales staff.
Comments are closed.