EroAdvertising Launches Mobile Interstitial Ads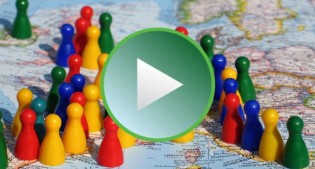 OSS, Netherlands – Global adult advertising network EroAdvertising has instituted a new feature it calls Mobile Interstitial Ads. The interstitials can be static, rich media or video ads.
An interstitial ad is a full-screen mobile ad unit promoting third-party products or service. It is inserted into the middle of a mobile website or application and appears before the actual webpage loads.
According to Niels van Ingen, chief operating officer for EroAdvertising, interstitial ads have higher click-through rates and higher effective cost per thousand impressions than banner ads.
"The extremely high performance of interstitial ads in today's mobile advertising market drove our decision to implement this method in order to increase the businesses of our clients," he explained. "Publishers can use interstitials as an alternative to redirecting users or mobile pop ads. Furthermore, publishers have the possibility of applying a cap, ensuring a positive user experience."
The new feature is a particularly attractive option for advertisers interested in running a mobile run-of-network campaign, van Ingen noted.
"They are effective for branding, generating traffic and achieving highly satisfying conversion rates," he said.
For more information about interstitial ads and other services offered by EroAdvertising, visit EroAdvertising.com or email sales@ero-advertising.com.
Comments are closed.