A Euro Take on Classy Porn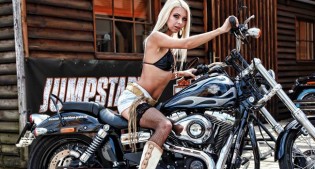 PRAGUE – There is a certain elegance and edge to European porn — a sensibility that isn't always found in the North American gonzo porn market.
For the past 20 years, Bravo Models Media has been creating classy Euro content under the guidance of founder, owner, director, head cameraman and head photographer Vaclav Vlasek. As so often happens, porn is a profession Vlasek stumbled into by accident.
YNOT Europe: How did you get into porn?
Vaclav Vlasek: When I was 15 years old, I got my first camera and started to discover the world of photography. It became my great hobby. I was shooting landscapes and creating photo reports.
When I was 19 years old, I started to get acquainted with computer graphics. After the fall of communism in the 1990s, I started my own business in computer services, especially website creation.
One day a customer mentioned her daughter was a fashion model. I suddenly got an idea to offer this girl and her friends promotion by creating fashion model websites. Girls could book shoots, and so could I. So in 1993, at 26 years old, I founded Bravo Models.
How has the company evolved?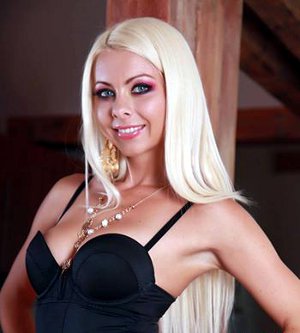 At first, Bravo Models served as a modeling agency for shooting commercials, runway modeling and providing go-go dancers. I started to get job offers from Italy, Germany and Switzerland.
Over time, there were more requests for erotica, so I decided to initiate softcore shooting. Suddenly, there was much more work for photographing, editing and post-production, which I enjoyed.
After 2000, I signed a deal with a Swiss production company, which allowed me to gain experience with hardcore production. I served as head of production for about 40 DVDs.
After I came back to the Czech Republic, I started my own production of DVDs. We now have 30 titles. I collaborated for more than two years with porn star Valery Hilton, and during that time our relationship changed from working to intimate and we got married.
As a result, we both lost interest in Valery's career as a porn star, so she started actively to develop her special talent for makeup art and designing costumes. She is also the booking manager for our models. Our team consists also of two sales managers and more collaborators in the positions of photographer and cameraman.
What services and products do you offer nowadays?
Bravo Models Media owns an extensive archive of adult content ranging from soft erotica to hardcore solo and lesbian video and photo production. Our content composes more than 15 terabytes of video and about two millions photos. We also have about 30 DVDs. Moreover, we provide custom production and postproduction with exclusive license rights.
We still run a casting and modeling agency for erotic talent.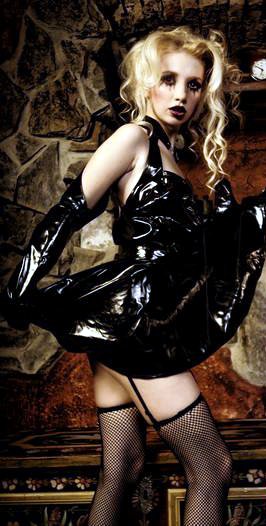 My main goal is to present erotica in an artistic style. I like to create outside of the mainstream commercial style and show erotica unusually, extravagantly, sometimes even in a shocking way. I have taken some inspiration from the work of Andrew Blake.
What range of niches does your content cover?
There is a softcore series of around 80 sexy video clips called Bikes and Babes and another series of around 200 sexy video clips called Babes on Beach. We also offer other thematically different video clips in a Playboy-like style.
I enjoy presenting erotica more through movements and acting than through explicit sexuality. I find more space for such creativity in lesbian production than in classic hardcore scenes with men. I like to discover interesting locations, original costumes, makeup and scripts.
Then there are our hardcore lesbian and solo productions, including Devils Dolls, Whipmaster, Lesbian Pussies and so forth.
The Devils Dolls collection takes an interesting twist on porn. How did that come about?
The idea of Devils Dolls is to connect erotica and magic. There is plenty of fetish, especially latex. It has pizzazz compared to our amateur series, Wet Pussies. Each Devils Dolls DVD presents one porn star and contains eight hardcore solo video clips and two hardcore lesbian videos.
How does European porn differ from North American porn?
I find really deluxe productions in the U.S., Europe and Japan; however, I have encountered a lot of amateur and cheap content in Europe in the past years, and to me that is disgusting. So, I would regard American content as keeping a more professional level.
I definitely respect amateur production, but my opinion is that it should not be part of the adult film business. Rather, amateur productions should be the authentic activity of amateurs sharing their own videos for pleasure. And I still regard American porn as being [more hardcore] than what is produced in the Czech Republic.
What do you consider to be your company's greatest successes?
I am happy that we still exist. Many companies do not survive business competition.
Our biggest production successes could be our new projects, which will come out on DVD later this year: Marquise de Blood, Witchbabes and Pin Up Lesbians.
Marquise de Blood is a story about a woman who is a good girl during the day but at night becomes, by magic, a cruel marchioness and sexual monster. She rapes and kills innocent girls who come back to life at night and become her sexual slaves. The video stars Bianca, Angel Wicky, Barra Brass and Katie Gold.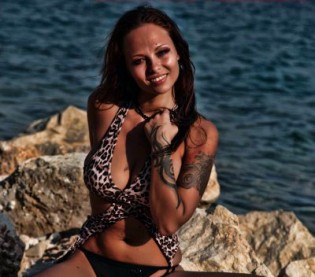 Witchbabes consists of different stories about lesbian witches and their victims. Some are innocent, but some are bad girls. It stars Lea Tyron, Ashley Bulgari, Coxy and Gabrielle Gucci.
Pin Up Lesbians is a story about a female photographer who seduces her models. It stars Carla Cox, Bianca, Gabrielle Gucci and Coxy.
After 20 years in this business, what are your biggest challenges?
I just want to produce higher and higher quality content. I wish I would not be limited by budgets and could concentrate on artistic creativity.
How do you remain profitable and successful?
I find it's important not to reduce prices for content and models, even in a time when business is not going so well. I prefer to wait than to under-sell the level of correct prices, even in a case when a model would accept the job offer [for less money than our usual rates].
The other thing I do not like is when erotic and porn stars also provide escort services. In my opinion, escorting damages their image of being artists and moves them to the role of prostitute.
Comments are closed.