European TV to Become More Vivid on Nov. 1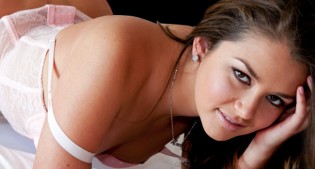 LOS ANGELES – A new television channel offering adult entertainment 24/7 is set to debut in Europe Nov. 1. VividTV Europe will deliver Vivid Entertainment productions along with high-quality content from selected European studios.
VividTV Europe will be led by Executive Vice President for Worldwide Distribution Tony Cochi and Stephen E. Walter, senior vice president of business development for Canada and Europe.
Bill Asher, co-chairman of Vivid Entertainment, said distribution deals with several major European operators are in the works.
"In order for any channel to truly be successful, it must have a local flavor and appeal to the constituency of the territory," Asher said. "VividTV Europe is designed specifically for the European market. The channel will deliver the most popular content in Europe, both through acquisitions as well as programming from Vivid Entertainment, owner of the largest single adult studio archive."
The new European service comes on the heels of the late-September announcement of a partnership between Vivid and Canada's VanessaTV. The result, VividTV Canada, is expected to launch Oct. 28.
According to Asher, European viewers will receive exclusive, never-before-seen footage from the Vivid Celeb line, which includes sexually explicit videos starring Kim Kardashian, Tila Tequila, Pamela Anderson, Kendra Wilkinson and Montana Fishburne; pop icon superhero parodies; award-winning series like Brand New Faces and 100% Real Swingers, and big-budget features.
VividTV Europe will be available on Astra 1L 19.2° East as well as via fiber.
Comments are closed.